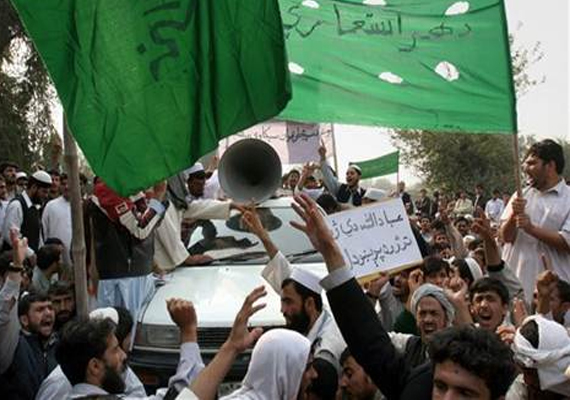 Islamabad, Jul 4: A Pakistani police official says thousands of people beat a man to death, then burned his corpse after he was accused of desecrating Islam's holy book.




Local officer Mohammed Azhar Gujar said Wednesday the man was killed after attackers stormed a police station where he had been detained for allegedly throwing pages from the Quran onto the street.

Gujar says police officers tried to protect the man during Tuesday's attack, but the mob turned violent.

They burned several police vehicles and wounded seven officers before grabbing the man, who has not been identified.

Under Pakistani blasphemy laws, anyone guilty of insulting Islam's Prophet Muhammad or the Quran can be sentenced to death.

But, these laws are often misused to settle personal scores and enmities.