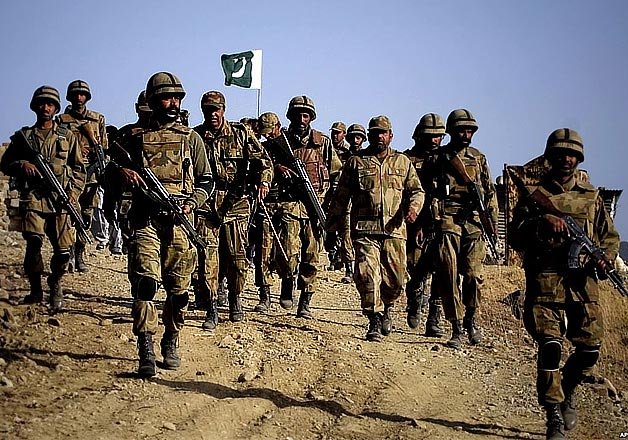 Islamabad: Pakistan is planning to set up a brigade-level military infrastructure in Gilgit-Baltistan region of Pakistan-occupied Kashmir (PoK) to provide security to its ambitious USD 46 billion economic corridor with China passing through the strategic region.
A substantial piece of land is being allocated to Pakistan Army in Diamer district of the region so that it can set up "headquarters" and ensure security for China-Pakistan Economic Corridor (CPEC), the Express Tribune reported.
The site is situated in Thak Das, a barren piece of land near Chilas, where a brigade (5,000 personnel) will be stationed, the daily said.
"The army will make its headquarters in Thak Das, this will help provide security to CPEC installations," Diamer district Deputy Commissioner Usman Ahmad was quoted as saying.
Another official told the daily that the army will soon take over the land formally and start work immediately so it can assume responsibilities.
The strategic region in the north, which provides the only vital link with China, is on the key route of the CPEC.
The CPEC will link China's underdeveloped far-western region to Pakistan's Gwadar deep-sea port on the Arabian Sea via PoK through a massive and complex network of roads, railways, business zones, energy schemes and pipeline.
There are also reports that Pakistan is planning to upgrade the status of the Gilgit-Baltistan to bring it almost at par with the status of its provinces.