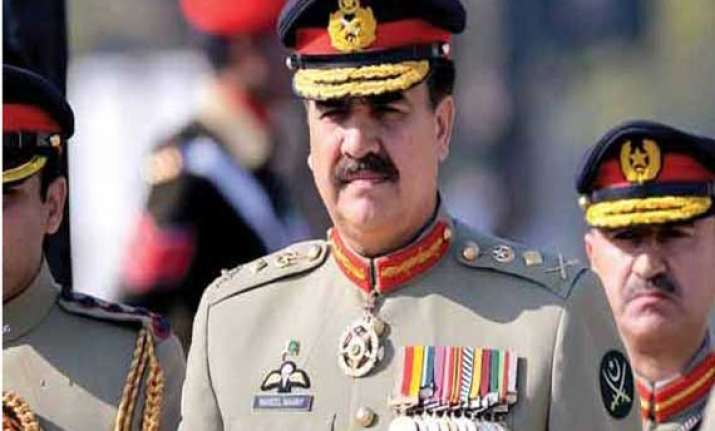 Islamabad:
Terming Kashmir as the "jugular vein" of Pakistan, the country's Army Chief Gen Raheel Sharif on Wednesday said the issue should be resolved in accordance with the wishes and aspirations of Kashmiris and in line with United Nations Security Council (UNSC) resolutions for lasting peace in the region.
Addressing the main ceremony to mark the 'Youm-e-Shuhada' (Martyrs' Day) at GHQ Rawalpindi, Gen Sharif said Kashmir was an internationally recognised dispute.
"Matchless sacrifices offered by Kashmiris will not go in vain," he said.
The resolution of the Kashmir issue is "indispensable" for lasting peace in the region, he said.
"Pakistan Army is in favour of peace but is always ready to respond to any aggression in befitting manner," he said.
Pakistan has often described Kashmir as the "jugular vein" but this is the first time Gen Sharif has used the term or spoken about Kashmir since taking over late last year.
Talking about domestic issues, he said that Pakistan Army believes in strengthening of democracy, supremacy of constitution and rule of law.