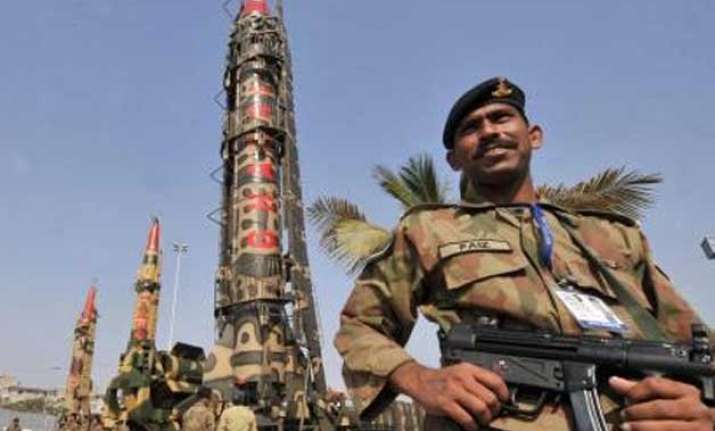 New Delhi: A US report on Pakistan's tactical nuclear programme has questioned the country's ability to secure warheads even in peacetime.
The report titled 'Pakistan's Tactical Nuclear Weapons: Operational Myths and Realities' said that the introduction of mini nuclear weapons in the subcontinent has substantially increased the risk of a confrontation with India getting out of hand.
According to Economic Times report, the Washington-based think tank report said that tactical nuclear weapons like the Nasr missile that Pakistan has introduced are aimed as battlefield weapons directed against troops or armoured formations.
It further claimed that the presence of tactical nuclear weapons will naturally result in increased pressure on both India and Pakistan to escalate during any future crisis.
The current Indian doctrine calls for a massive retaliation in case of a nuclear strike on home territory, ET reported.
However, dealing with a limited nuclear strike on a troop formation with a massive and debilitating strike across the border with possible high civilian loss could be difficult to justify, even though India has reiterated that it will not differentiate between a strategic or tactical nuclear weapon.