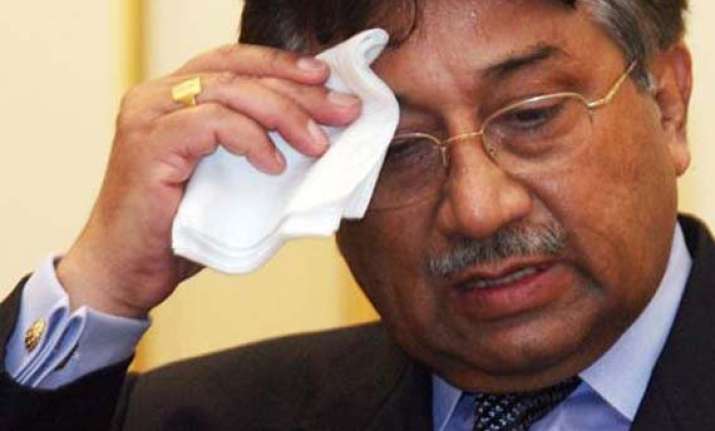 Islamabad: Former Pakistan President Pervez Musharraf, who is facing treason case, has again raked up the Kashmir issue and has said that lakhs of Pakistani's are willing to fight for Kashmir. He also said that Pak army was prepared for war with India.
"Kashmir is waiting to be incited and Pakistan is capable of inciting violence. Lakhs of people in Pakistan are willing to fight for Kashmir too," said Musharraf, the architect of the Kargil war in 1999.
On the standoff between India and Pakistan along the Line of Control (LoC) and International Border (IB), Pakistan's Daily Times quoted him as telling a private TV channel that Pakistan had limitations, as it knew if it responded with shelling, "Kashmiri brethren" would be the ultimate sufferers.
Musharraf said that both the Indian government and the army had no concern for the sufferings of the Kashmiri people. "Narendra Modi is an anti-Muslim and an anti-Pakistan politician. While negotiating with him one must hold cards close," he said.
"Instead of running to attend his inauguration like we used to do in British Raj, we should keep our dignity," he said in an apparent dig at Nawaz Sharif who attended Modi's swearing-in ceremony in New Delhi on May 26.
Musharraf is currently facing a treason case in the Supreme Court.