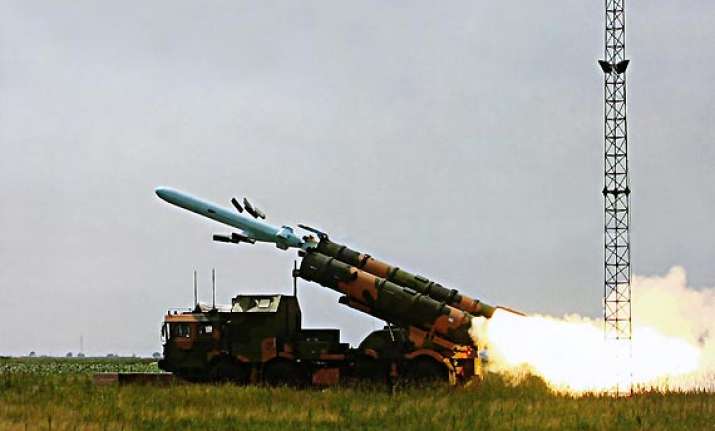 Islamabad, June 13: Pakistan Wednesday increased its defence allocation in the budget for fiscal 2013-14 to 627 billion rupees ($6.32 billion), a nearly 15 percent hike over the outlay for the current fiscal year.
A total of 570 billion rupees had been allocated for defence spending in the 2012-13 budget, reported Xinhua.
The budget documents show that allocation for the three defence services amounted to 15.73 percent of the federal budget of 3.98 trillion rupees for 2013-14.
The army received the main share of the outlay with 301.54 billion rupees. The allocation for the air force was 131.18 billion rupees, while the outlay for the navy was 62.80 billion rupees.
The budget presented by Finance Minister Ishaq Dar in the National Assembly also shows that the government of Prime Minister Nawaz Sharif has allocated 2.3 billion rupees for the Defence Production Division in the Public Sector Development Programme for 2013-14.
The finance minister said the government will take measures to bring down fiscal deficit, which will definitely lead to control in inflation. The fiscal deficit, which now accounts for 8.8 percent of the GDP, will be brought down to 4 percent of GDP in the next three years, he said.
He said the prime minister has established initial contact with China for construction of a modern expressway from Gwadar in Balochistan to Kashgar. "It will open a new era of development in the region," he said.