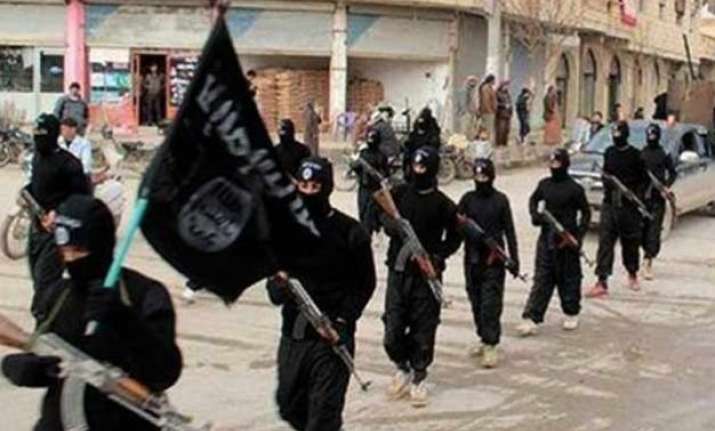 Islamabad: Pakistan has banned the Islamic State militant group that has overrun vast stretches of Iraq and Syria after repeatedly denying the dreaded outfit's presence within its territory.
"The Islamic State or Daesh has been banned in Pakistan," an interior ministry official said on Saturday.
The decision was taken on recommendation of the Foreign Office, which regularly updates the Pakistan government about international militant groups banned by the United Nations. Banners and graffiti in support of Islamic State (IS), also known as Daesh in Arabic, have often appeared in Pakistan but the government has until now rejected its presence inside the country.
However, the official said the outfit has been declared a proscribed entity.
The group -- which is banned under a UN sanctions regime -- is believed to have gained a foothold in the border regions of Pakistan and Afghanistan.
The brutal organisation has made major inroads into Afghanistan and the tribal areas of Pakistan, overtaking its weaker contenders, the Taliban and al-Qaeda.
Some top Taliban militants joined IS last year and the group fought pitched battles with Taliban inside Afghanistan.
Following the death of Taliban leader Mullah Muhammad Omar, the IS has become particularly powerful in Afghanistan.
Meanwhile, the US on Saturday asked its citizens to defer their all non-essential travel to Pakistan, citing increased terror activities in the country. "The department of state warns US citizens against all non-essential travel to Pakistan," a travel advisory said.
However, the US embassy in Islamabad and the US consulate general in Karachi continue to provide consular services for all its citizens in Pakistan.
The consulate general in Peshawar no longer offers consular services, and consular services at the consulate general in Lahore remain temporarily suspended.