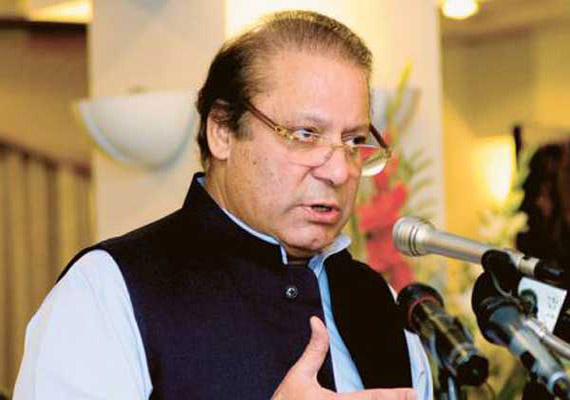 Islamabad: Days after the powerful Pakistan Army lashed out at the Jamaat-e-Islami for describing the slain Taliban chief as a martyr, Prime Minister Nawaz Sharif visited the military headquarters today and paid tribute to soldiers killed in anti-terror operations.  
In his first visit to the General Headquarters in the garrison city of Rawalpindi since he assumed office in June, Sharif laid a wreath at the Martyrs Monument and held a one-on-one meeting with outgoing army chief Gen Ashfaq Parvez Kayani.
Soldiers had set an example by sacrificing their "today for ensuring a better tomorrow for our future generations", he said.
"It is this passion and high morale that is the biggest strength of our forces. Those who have laid their lives in the fight against terrorism would be remembered forever," he said.  
Sharif's visit assumed significance as it came just two days after the army lashed out at the Jamaat-e-Islami chief for referring to slain Taliban chief Hakimullah Mehsud as a martyr and asked him to apologise.