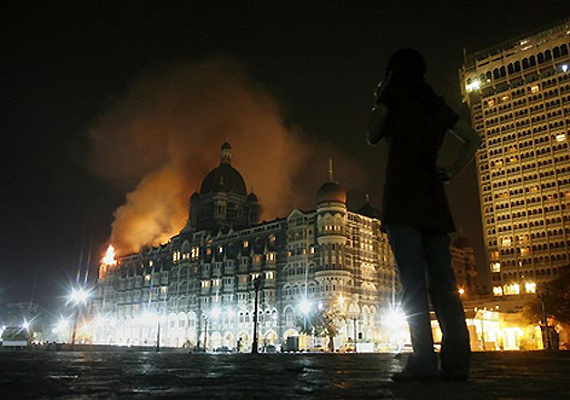 Mumbai, Mar 12: An eight-member Pakistani Judicial Commission will arrive in Mumbai on Thursday to record statements of key persons involved in 26/11 Mumbai terror attack probe.

According to Maharashtra police, the eight-member team consisting of defence lawyers Khwaja Haris, Riya Akram Choudhary, Fakhar Haayat, Raja Ehassan Ulhakhan and Isaam Bin Haris, Special Public Prosecutors Choudhary Mohammed Azhar and Choudhary Ali and court official Azad Khan will arrive in Delhi on March 14 and proceed to Mumbai the next day.

The commission will travel by air from Lahore to Delhi on Wednesday where it would complete some formalities.

"The next day, the team is scheduled to land in Mumbai.  On March 16, 17 and 19, the team will record the statements and question four key persons involved in probing the Mumbai attack. The team is expected to leave the city on March 20," the official said.

The visit of the Pakistan Judicial Commission was given a go-ahead by the Bombay High Court recently.

An anti-terrorism court in Pakistan conducting the trial of LeT's Zakiur Rehman Lakhvi and six other suspects had also issued a notification on March 6 directing the panel to visit India on March 14.

The Pakistani Judicial Commission will record statements of Ramesh Mahale, an investigating officer and R V Sawant-Waghul, the Magistrate who recorded the confessional statement of lone surviving Pakistani gunman Ajmal Kasab.

The civic-run Nair hospital Medical Officer (forensic department) Shailesh Mohit and state government-run J J Hospital's Medical Officer (forensic department) Ganesh Nitukar, who conducted the autopsies of the terrorists and victims, will also be questioned by the team.

Special Public Prosecutor in the terror attack trial Ujjwal Nikam would accompany Indian officers to be questioned by the Pakistani panel.