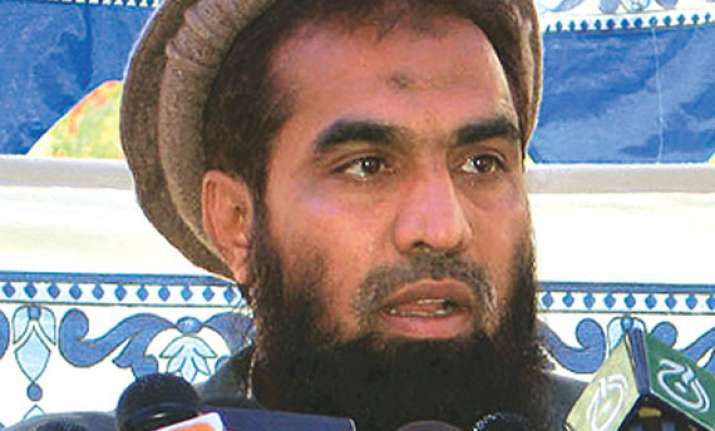 Islamabad, Jun 2 : Lawyers defending seven Pakistani suspects, including LeT commander Zakiur Rehman Lakhvi, in the Mumbai attacks case, today contended that the report of judicial commission that visited India should not be made part of their trial as it had "no legal value".
Lakhvi, the alleged mastermind of the attacks, filed an application through his counsel Khwaja Haris Ahmed that asked the anti-terrorism court not to make the report of the Pakistani judicial commission part of the "challan".
The commission filed the report after visiting Mumbai, where it interviewed several key officials involved in the probe into the 2008 attacks.
During proceedings conducted behind closed doors at Adiala Jail in Rawalpindi by Judge Shahid Rafique, Lakhvi's lawyer presented arguments against the judicial commission's report.  Ahmed contended that the report had "no legal value".  The defence lawyers primarily raised objections to the agreement between India and Pakistan for the visit of the judicial commission.
Under this agreement, members of the commission did not have the right to cross-examine the officials they interviewed.
Ahmed contended that barring the commission from cross-examining witnesses had made the visit to Mumbai an "exercise in futility".
Asked about reports that the anti-terrorism court would hold hearings twice a week till a decision is made on Lakhvi's application, Ahmed told PTI that the defence wanted the proceedings to be expedited.
Following Ahmed's arguments, the judge adjourned the proceedings till June 5, when the prosecution will present its arguments.