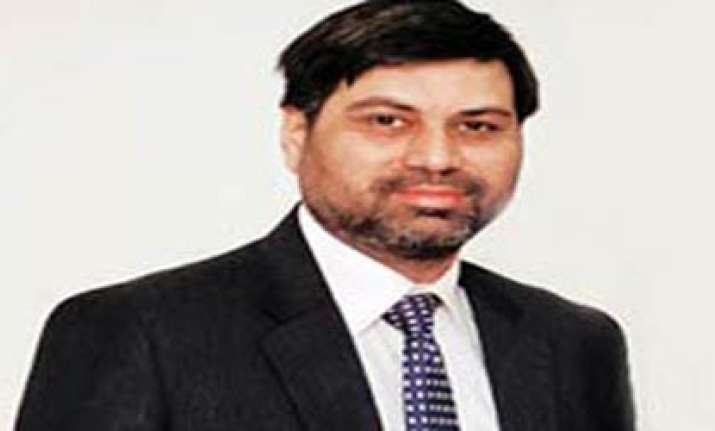 Islamabad, June 2: The body of slain Pakistani journalist Syed Saleem Shahzad bore marks of torture, Dawn reported."The cause of death is torture and there are several 

signs of torture on his body and face," said Ashok Kumar, one of the doctors who carried out a post-mortem at Islamabad's Pakistan Institute of Medical Science.

Another doctor told AFP that Shahzad's lungs and liver had been damaged, that the body was swollen and bore more than 15 signs of having been beaten.

Shahzad's body was flown from Islamabad to Karachi, where hundreds of journalists turned up for his burial on Wednesday evening.

Interior Minister Rehman Malik confirmed that a police investigation had been ordered and promised a reward of 2.5 million rupees for any one giving a clue to the

killers.

"Previous enquiries into the murders of journalists have not been made public and it is not clear if the fate of this enquiry would be any different," the Pakistan

Press Foundation said in a statement.

Reporters Without Borders says 16 journalists have now been killed since the start of 2010 in Pakistan, which it ranks 151st out of 178 countries in its press freedom

index.

Shahzad worked for Italian news agency Adnkronos (AKI) and Asia Times Online, a news site registered in Hong Kong. After he vanished on Sunday, AKI said they feared he

had been kidnapped.

In 2006, he was kidnapped by the Taliban in southern Afghanistan, accused of being a spy. He was set free after seven days.

Ali Dayan Hasan, senior South Asia researcher at Human Rights Watch, said Shahzad had complained about being threatened by the ISI and said his killing bore the

hallmarks of the security services.

Last Friday, Shahzad published an investigative report in Asia Times Online that last week's attack on a naval air base was carried out to avenge the arrest of naval

officials arrested on suspicion of al Qaeda links.

The naval base attack began on May 22 and took 17 hours to repel. Officials said six militants destroyed two US-made surveillance aircraft and killed 10 security

personnel in the standoff.

Prominent Pakistani investigative journalist Umar Cheema, who was abducted and tortured last year, said he believed that whoever picked up Shahzad had not meant to

kill but to torture him to send a strong message to other journalists.

"It is really a very unfortunate incident. It breaks the myth that journalists in Pakistan, both local as well as foreign, are tolerated and work in a safe

environment," Cheema told AFP.

Hundreds of mourners turned out Wednesday for the burial of Shahzad in Karachi and said he was threatened by the country's intelligence services, as his colleagues

demanded protection.

Around 300 people, mostly relatives and journalists, attended the funeral prayers and Shahzad was buried in a local cemetery in his home town of Karachi.

"We have lost everything. What can we do now?" sobbed his son, Fahad Saleem, resting on the shoulder of an uncle.

The Pakistan Federal Union of Journalists announced two days of mourning and a spokesman said members would organise protests nationwide on Friday.

"I can't blame anyone at the moment. I'll analyse the whole episode before making any statement," Wasim Fawad, a brother of Shahzad, told AFP.

In the northwestern city of Peshawar, which has suffered heavily from attacks blamed on Taliban and al Qaeda militants, dozens of journalists carried placards

demanding the state provide security to members of their profession.

"Several journalists have been killed in the past years in Pakistan but the government has completely failed to arrest the culprits," said Arshad Aziz Malik, president

of the Khyber Union of Journalists."We are under threat and we demand protection," he added.