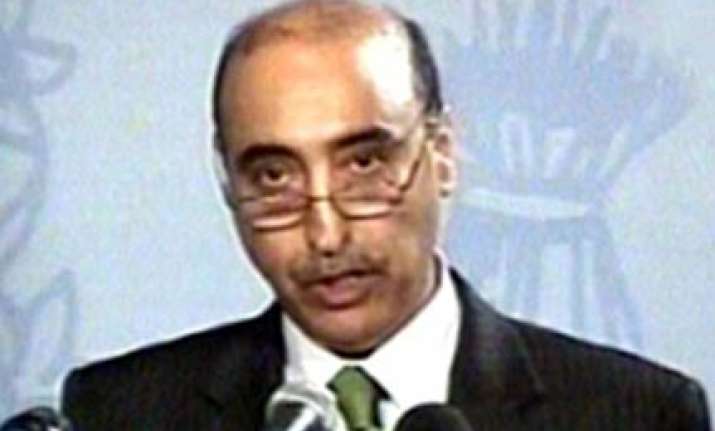 Islamabad, Oct 21 :  Pakistan is finalising the mandate of a proposed judicial commission that is expected to visit India to interview key witnesses in connection with the trial of seven Pakistani suspects charged with involvement in the 2008 Mumbai terror attacks.
The commission is expected to be a two-member entity and its mandate and terms of reference are being worked out, Foreign Office spokesman Abdul Basit told a weekly news briefing."We have proposed to India that a judicial commission from Pakistan may visit India. It would mostly likely be a two-man judicial commission," he said.
"We are at present working on its scope, mandate and terms of reference. We hope the proposed commission would be able to pay a visit to India in order to move the Mumbai trial process in Pakistan forward."
Pakistani prosecutors have proposed that the commission should visit India to interview 24 key witnesses, including lone rpt lone surviving attacker Ajmal Kasab, the magistrate who recorded Kasab's confessional statement and the chief investigating officer in the Mumbai attacks case.
Interior Minister Rehman Malik has said the testimony of these witnesses is imperative to take forward the trial of seven Pakistani suspects, including Lashker-e-Taiba commander Zakiur Rehman Lakhvi, who have been charged with planning and facilitating the attacks on India's financial hub nearly two years ago.
External Affairs Ministry spokesman Vishnu Prakash said yesterday that India had sought clarifications from Pakistan over its proposal to send the commission to Mumbai.
"Once Pakistan has responded to these relevant questions, the government of India will be in a position to take a decision on the proposal," he said. PTI