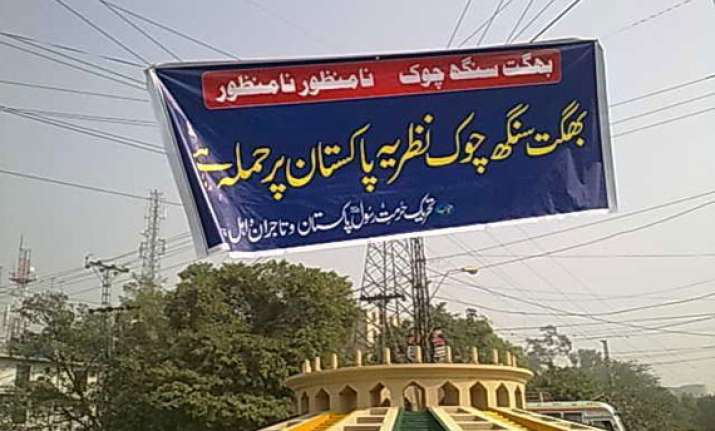 Lahore Dec 14: The plan to rename Shadman Chowk in Lahore after Indian freedom fighter Bhagat Singh has apparently been dropped.
A press issue released on Wednesday, 12th Dec 2012 by the Dilkash Lahore Committee said that they want the chowk to be named after Pakistani revolutionary poet and left-wing activist Habib Jalib.
The District Coordination Officer (DCO) Noorul Amin Mengal had earlier said that the chowk would be named after Bhagat Singh,  who had been hanged at the same spot in 1931 to acknowledge his contribution to the struggle against the British rule.
However, the press release from the city government makes it clear by its recommendation that the earlier plan to rename the chowk after Bhagat Singh has been quietly dropped.
Right wing religious groups like the Tehreeki-Hurmat-i-Rasool had opposed the moved and appealed to the Lahore High Court. At the last hearing on November 30, the court had extended a stay order on the renaming of the chowk after Bhagat Singh.
Emerging story. Watch this space for updates as more details come in