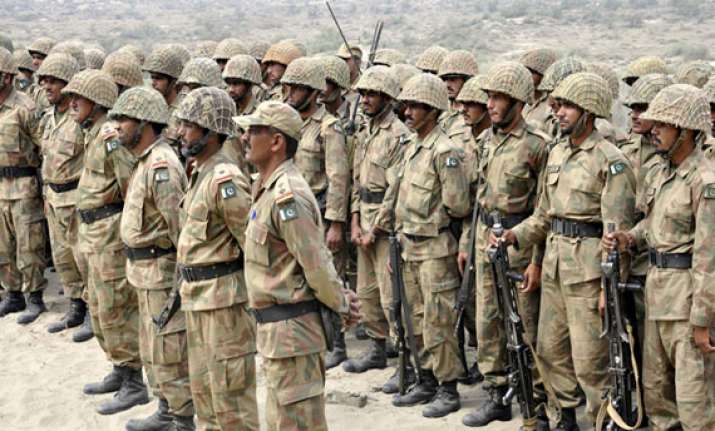 Washington: As part of its change in strategy, a major section of Pakistan's army wants to give dialogue with India a chance, but wants to retain all other options including sub-conventional warfare, according to a new book.  
"As one major general put it, 'We should give talking to India a chance, but retain all options, including sub-conventional warfare, to deal with India'," said Aqil Shah, author of the latest book 'Democracy: Military Politics in Pakistan'.
Described by Harvard University, which has published the book released in the US over the weekend, as the first comprehensive, historical study of the behaviour of Pakistan's military relative to India, Shah, however, does not identify the major general who he interviewed.  
In his book, Shah, a lecturer in the Department of Politics at the prestigious Princeton University, notes that the change in the stance of Pakistan Army favouring dialogue with India is a tactical stance so as to gain time and space to put its house in order.
"Giving the multiplicity of perceived threats Pakistan and its material weakness, many officers reluctantly admit that Islamabad's traditional Indian policy - namely, unconditional support of the Kashmiri right of self-determination in line with the UN resolutions - may not be yielding the desired dividend and needs to be carefully re-evaluated," he wrote.  
"Hence some advocate giving dialogue a chance and approaching all issues with an open mind. Several officers see dialogue with India as an opportunity to engage in the management of regional conflicts to enhance Pakistani security without compromising the basic stance on Kashmir," wrote Shah, who among others interviewed four service chiefs and three heads of the Inter-Services Intelligence (ISI) for the book.