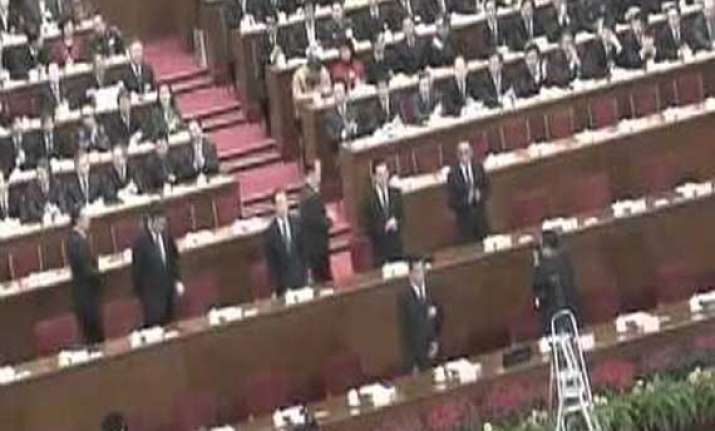 Beijing : A total of 38,135 people in China have been punished for breaches of anti-bureaucracy rules by February-end, the ruling Communist Party of China (CPC) said Friday.
The violations included using public funds for expensive recreational activities, and being lazy and sluggish at work.
In a statement the CPC Central Commission for Discipline Inspection agency said the violators were involved in 29,968 cases, Xinhua reported.
The "eight-point" anti-bureaucracy and formalism rules were introduced at a meeting of the Political Bureau of the CPC Central Committee Dec 4, 2012, directing CPC officials to reduce pomp, ceremony, bureaucratic visits and meetings.