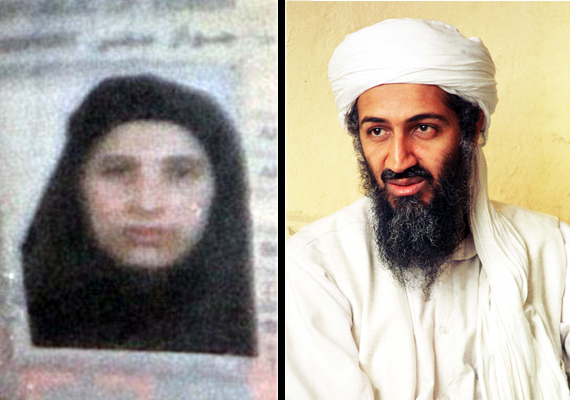 Islamabad, Mar 18: A Pakistan court on Saturday remanded family members of Osama bin Laden, including his widows, to judicial custody for nine days.

The al-Qaeda chief's youngest widow, Yemeni national Amal Abdulfattah, and her five children were among those remanded to judicial custody.

Abdulfattah was with bin Laden in a compound in Abbottabad where he was killed by US special forces in May last year.

Abdulfattah's brother, Zakarya Ahmad Abdulfattah, has hired lawyer Muhammad Aamir to represent his sister and her children.

The trial of bin Laden's family members will be held at a house in Islamabad where they have been detained, official sources said.

The house was recently declared a sub-jail by Islamabad's Chief Commissioner Tariq Mehmood Pirzada.

The sources said bin Laden's family would not be brought to a civil court for security reasons. Civil Judge Shah Rukh Arjuman visited the house where the trial will be held.

Bin Laden's family members have been charged for illegally entering and living in Pakistan.

The family members were shifted to Islamabad on March 4.

Fourteen family members, including three widows and eight children, are among those being detained.

The security establishment was humiliated by the American covert raid that killed bin Laden in a compound located close to elite Pakistan Military Academy in Abbottabad, where he lived for five years.