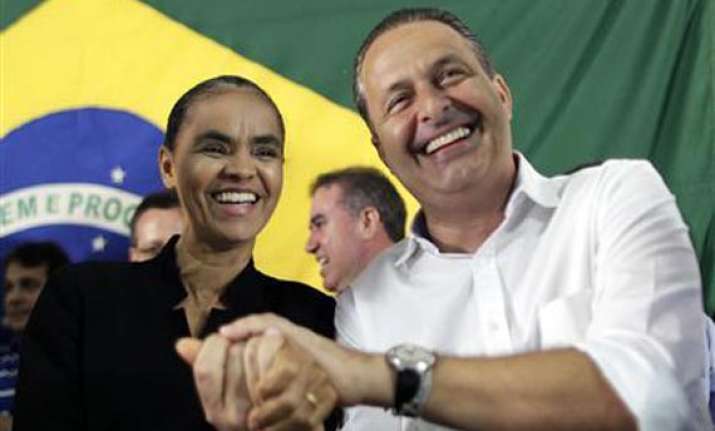 Sao Paulo: Popular Brazilian opposition leader Marina Silva announced Saturday that she was joining forces with the Socialist Party ahead of next year's presidential election, a decision that came after the top electoral court ruled against the creation of her new party.
The Supreme Electoral Tribunal ruled on Thursday that Silva had failed to obtain enough signatures to register her own Sustainability Network party. As a result, the former senator and environment minister could only be a candidate by signing up with an existing political party.
She had until the end of Saturday to make her decision.
At a news conference, she indicated she would not be a presidential candidate saying the Socialist Party "already has one," Pernambuco state Gov. Eduardo Campos. She declined to say if she would be his running mate.
Recent polls suggest that Silva, who served as environment minister under President Dilma Rousseff's predecessor, Luiz Inacio Lula da Silva, had emerged stronger from the mass protests that swept Brazil in June and caused the popularity ratings of several top politicians to plummet.
A poll conducted in early August by Datafolha, one of Brazil's top polling and statistic firms, said she was the preferred candidate of 26 percent of registered voters. Rousseff received the support of 35 percent. Datafolha questioned 2,615 people on Aug. 7-9. The margin of error was plus or minus two percentage points.
Silva won international accolades for her efforts to help preserve Brazil's Amazon rainforest during her tenure as environment minister.
She split with Rousseff's Workers Party in 2009 over policy differences and joined the Green Party. She ran for president in 2010 and won a surprising 20 million first-round votes, but it wasn't enough to get on the second-round ballot.