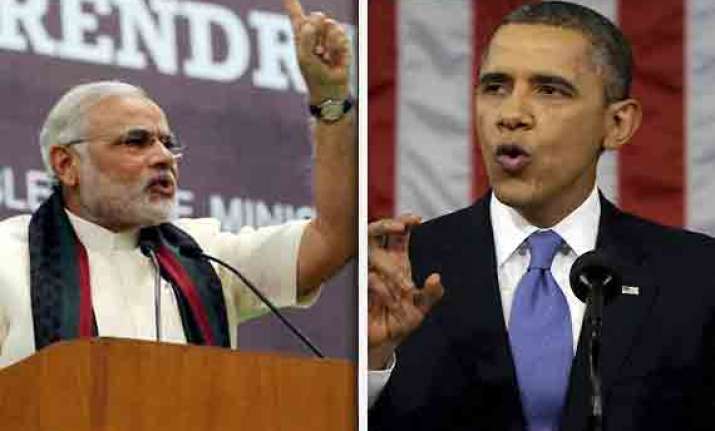 Washington: The US today sought to play down Thursday's meeting of Ambassador Nancy Powell with Narendra Modi, saying it is part of increased engagement with Indian leaders and indicated that President Barack Obama may not have been involved in the decision to end the BJP leader's boycott.
The State Department also scotched speculation about tomorrow's meeting leading to the US lifting a nine-year long visa ban on Modi in the wake of the 2002 Gujarat riots, insisting that there was no change in its visa policy.
Washington also made it clear that it was not taking any position on the upcoming Lok Sabha elections.
Justifying Powell's meeting with Modi, State Department Spokesperson Jen Psaki said all relevant people required to take a decision were involved in the process.
However, the official did not confirm if President Obama or Secretary of State John Kerry were involved in it.
"These decisions don't always rise up to every highest level. But certainly, all relevant individuals who needed to weigh in weighed in, and agreed that it was certainly an appropriate meeting to have," Psaki told reporters.
"We are often engaged in concentrated outreach to senior political and business leaders. We began doing that months ago, if not years ago - in different scales, of course - to highlight and continue our US-India relationship. There has been no changes in our policy per se. This is an effort in that engagement," Psaki said.