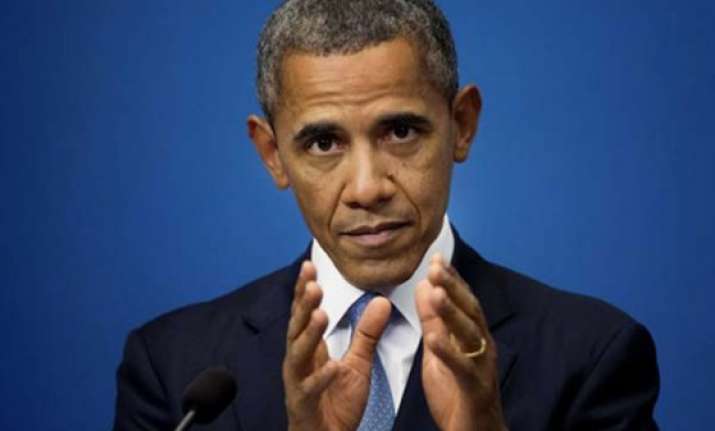 Washington: US President Barack Obama on Wednesday invited Afghan President Ashraf Ghani Ahmadzai and Chief Executive Abdullah Abdullah to visit the White House in the new year.
Speaking with Ghani and Abdullah by video conference, Obama commended the Afghan leaders on their political agreement and reaffirmed US commitment to support the unity government, Xinhua quoted the White House as saying in a statement, adding that Obama congratulated the two leaders for a "productive" first month for the new government.
In late September, Ghani was sworn in as new president of Afghanistan and his poll rival Abdullah assumed the newly created post of chief executive, a role similar to a prime minister, as part of a power-sharing deal following a presidential election engulfed in disputes over fraud.
At the video conference, Obama also discussed strengthening the Afghan National Security Forces to improve the security situation in Afghanistan, American and regional support for an Afghan-led peace process, and near-term Afghan budgetary reform and longer- term fiscal sustainability, according to the statement.
Washington and Kabul signed a long-awaited bilateral security agreement in late September to allow about 10,000 US troops to stay in Afghanistan after the pullback of most American and NATO combat troops by the end of this year.