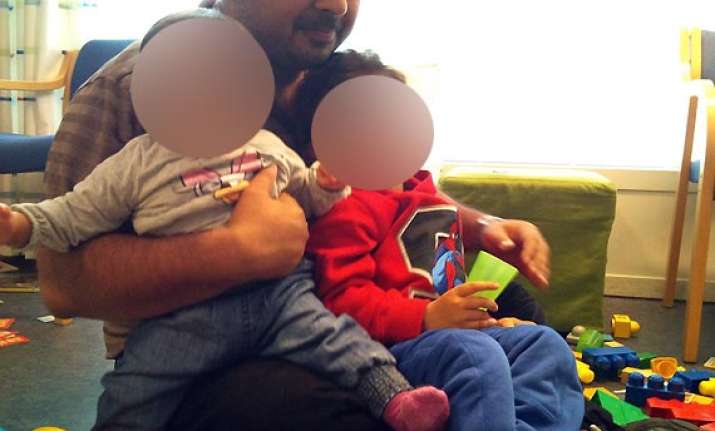 Stavanger, Apr 23: A Norwegian court today handed over two NRI children to their paternal uncle, ending months of custody row that saw India stepping up diplomatic pressure on Norway to send back the kids, taken away by the child welfare service here last year and kept in foster care. 

The court gave the custody of Abhigyan (3) and Aishwarya (1) to their uncle Arunabhash Bhattacharya, after submission of an agreement signed by the cervice, parents and uncle stating that the conditions for the care of the children in India have been met.

Official sources here said that the children would reach India by tomorrow morning (IST) along with the uncle and officials of the external affairs ministry.

The sources also indicated that there were groups here who might file for a stay order in the case to stop the children from returning home to India.

The court was fully satisfied with the steps taken by the Indian government and agreed to hand over the children to their uncle saying it was better for them to grow in India due to cultural differences, according to the sources.

The child welfare service (CWS) had submitted that there was no need to uphold the care order and it was in the best interest of the kids to return to their home country.

The CWS has, on the basis of an expert assessment, "concluded that it is in the children's best interests that they return home to India with their uncle," a statement by the Service said last week.

Abhigyan and Aishwarya were taken away from their parents - Anurup and Sagarika Bhattacharya - by CWS in May last year on grounds of "emotional disconnect". Since the beginning, the case has taken various turns and a court hearing in March was postponed in view of reports that the parents have filed for divorce. However, the parents denied this.

Prime Minister Manmohan Singh had taken up the matter with his Norwegian counterpart during the nuclear security summit in Seoul last month.

Singh had said India is keen to find an "amicable" and "good" solution to the custody battle of the two young Indian children within the ambit of the law.

India has been maintaining from the beginning that the children need to sent back to the country.

Senior officials of the MEA were present in the court to assist the Norwegian government in the case.