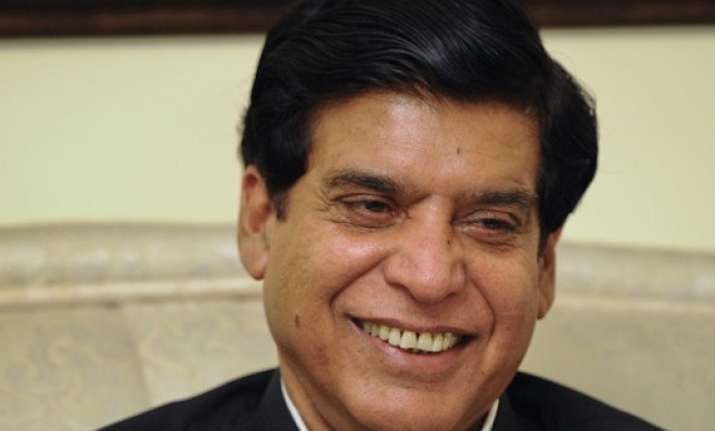 Islamabad, Jun 28: Prime Minister Raja Pervez Ashraf today called for the projection of the soft image of Pakistan through public diplomacy by encouraging people-to-people contacts, cultural exchanges and promotion of business and trade.
Ashraf, who assumed office last week after his predecessor Yousuf Raza Gilani was disqualified by the Supreme Court, made the remarks during a visit to the Foreign Ministry this afternoon.
He was given a briefing by Foreign Minister Hina Rabbani Khar, Foreign Secretary Jalil Abbas Jillani and senior officials on the country's foreign policy.
The premier further emphasized the urgency of interacting with the third generation of expatriate Pakistanis, especially those living in Europe and the US, as sustaining their attachment with the country will be a "great asset".  Ashraf directed the Foreign Office to also focus on African countries in view of the "immense potential for bilateral cooperation".
Noting that many emerging powers were focussing on these countries, he said the prevalence of goodwill for Pakistan in the African continent should be leveraged to promote Islamabad's interests.
The premier also asked officers of the Foreign Ministry to proactively pursue trade diplomacy, which has assumed greater significance.
He said Pakistan's foreign policy was confronted with many challenges but expressed his confidence that the Foreign Ministry was capable of converting these challenges into opportunities. In a separate development, the Foreign Ministry briefed the heads of diplomatic missions in Islamabad on the foreign policy priorities of the Pakistan government.  
Foreign Minister Khar said Pakistan would continue to pursue its key foreign policy goals on the basis of "sovereign equality, mutual respect, mutual benefit, non-interference and peaceful settlement of all issues".
Khar referred to the "smooth transition to a new elected Prime Minister" and the government's "abiding commitment to strengthening democracy".
Law Minister Farooq Naek and Minister of State for Foreign Affairs Malik Amad Ahmed Khan too were present at the briefing. Addressing the diplomats, Naek reiterated the"government's commitment to an independent judicial system and respect for rule of law".