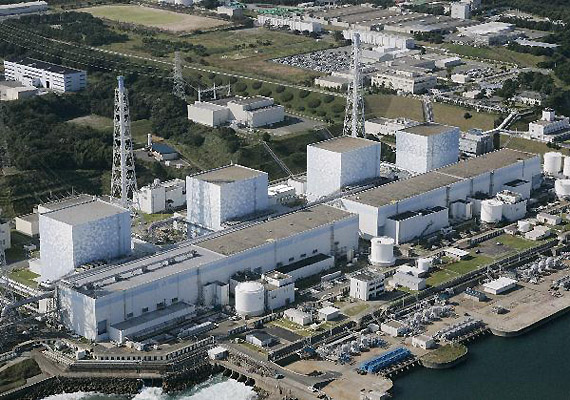 Tokyo: Tokyo Electric Power Co. (TEPCO), the operator of the crippled Fukushima Daiichi nuclear power plant, said Thursday that it had found another leak at the site and that levels of radioactivity near a ditch had spiked.
The embattled utility said that one of its workers Thursday morning found radioactive water spewing from the top of one of its storage tanks situated on an embankment, Xinhua reported.
The tank lies close to the numbers one and two reactors that were severely damaged by the March 11 earthquake-triggered tsunami and faces the ocean, the utility said.
It added that it believes the overflowing water, which has been contained within barriers around the faulty tank, was caused by a generator used to pump water from the tank to a storage facility inside the reactor building stopping due to power failure.
The tank contains huge volumes of radioactive water drawn from groundwater that flows into the complex from surrounding mountains and becomes irradiated once inside the complex.