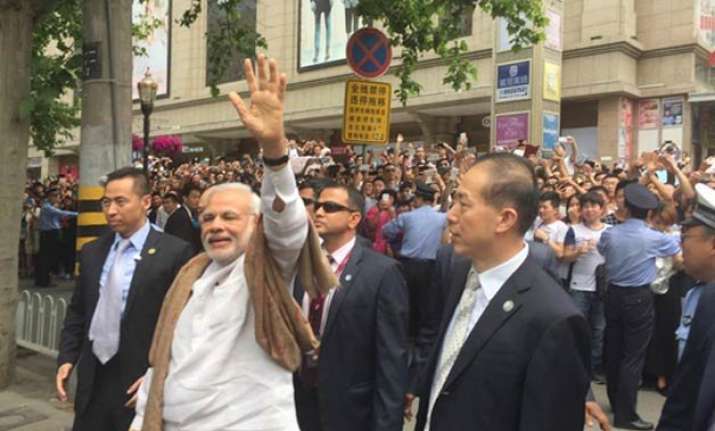 Prime Minister Narendra Modi who is on a three-day official visit to China will be discussing various issues like Indo-China border disputes, and China's plans for infrastructure projects in PoK and several others.
The Prime Minister has been sharing his experience live with people through his tweets. Along with these, there are several others through which we will share his journey with you.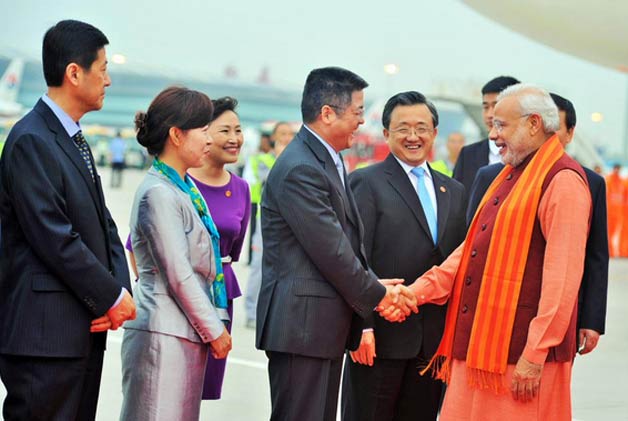 Narendra Modi was received by Lou Qinjian, Governor of Shaanxi Province, at the Xi'an Xiangyang International Airport.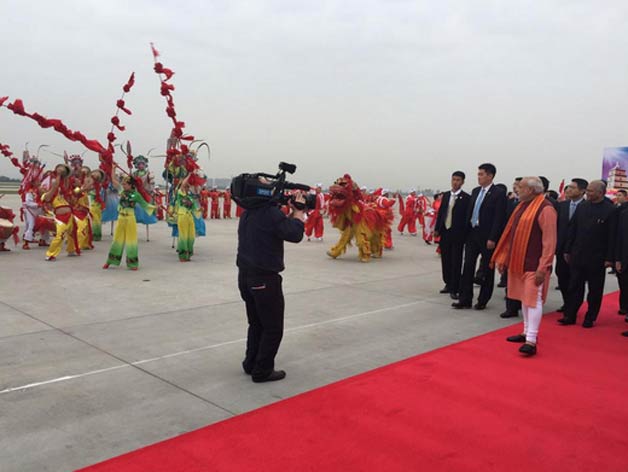 PM Modi was given a traditional welcome by the Chinese traditional dancers at the airport.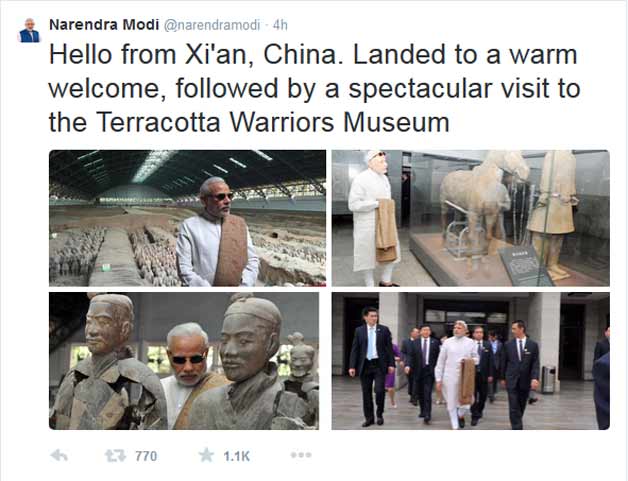 Thereafter Narendra Modi visited the famous Terracotta Warriors Museum which features a collection of terracotta sculptures, an army of Qin Shi Huang - the first emperor of China.
It is believed that in order to protect the emperor after his death, the army comprising of warriors, chariots, horses and cavalry horses were buried along with the emperor in 210-209 BC.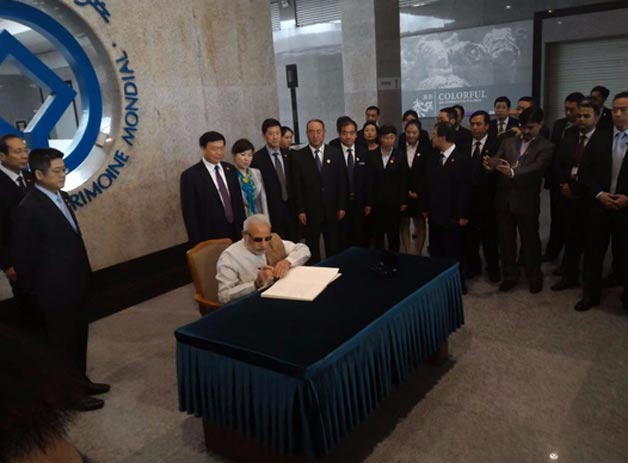 PM Modi also wrote in the visitors' book of the cultural heritage.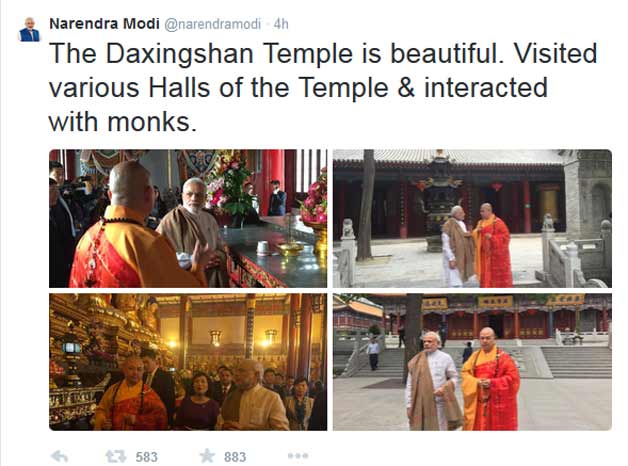 Narendra Modi also paid a visit to the beautiful Daxingshan Temple in Xián.
PM Modi interacted with the monks at the temple before taking a round of the various Halls of the Temple.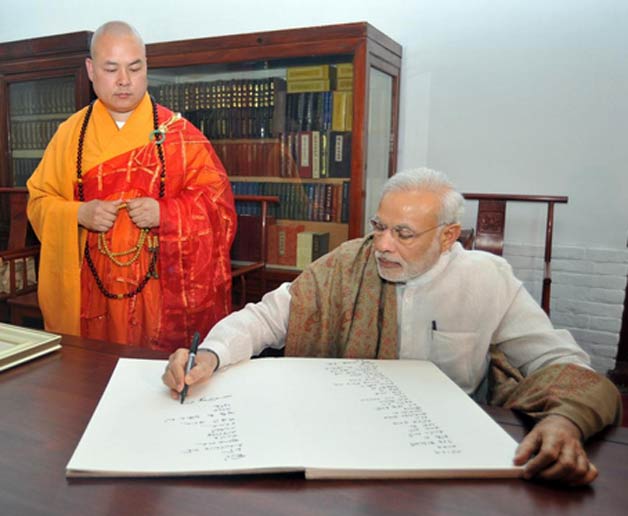 Narendra Modi also signed the visitors's book along with a message during his visit to the temple.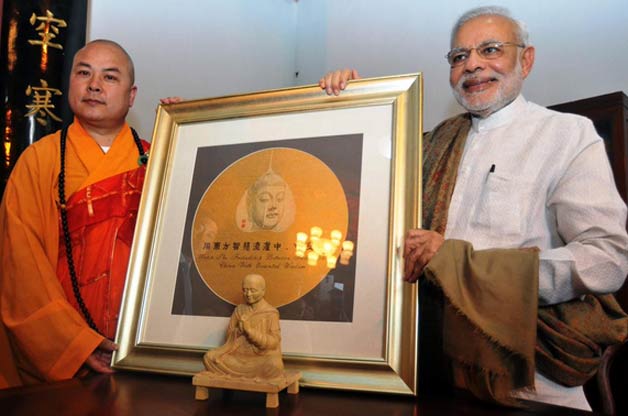 PM Modi was presented with the mementos by the priest after his visit to Daxingshan Temple.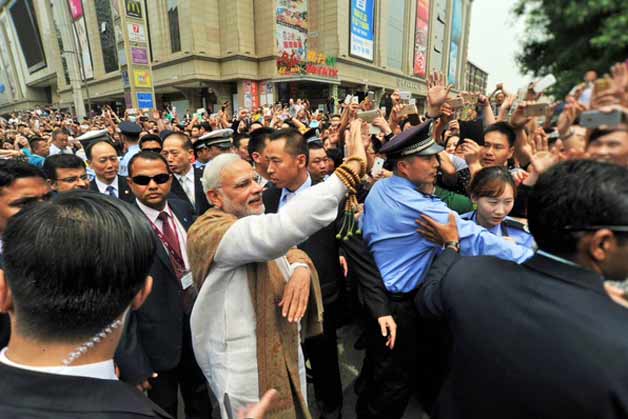 Thereafter, Narendra Modi interacted with the people near the temple.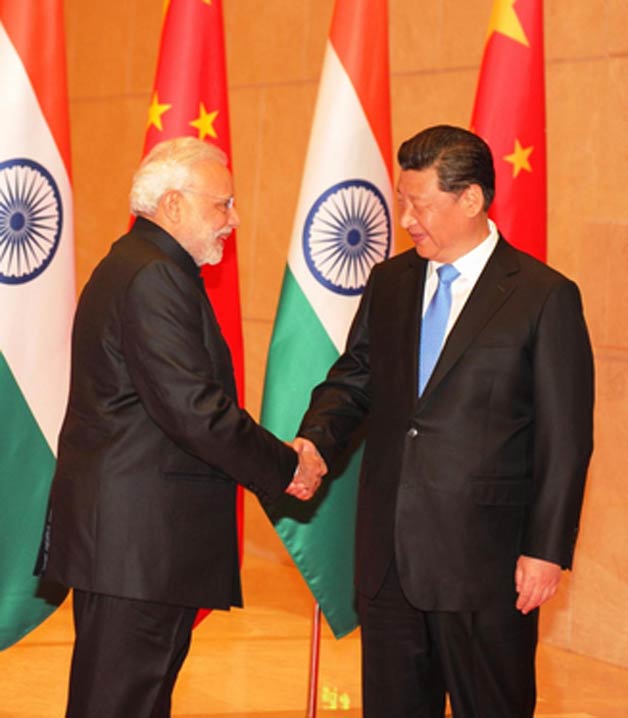 PM Narendra Modi meets Chinese President Xi Jinping and holds delegation level talks.