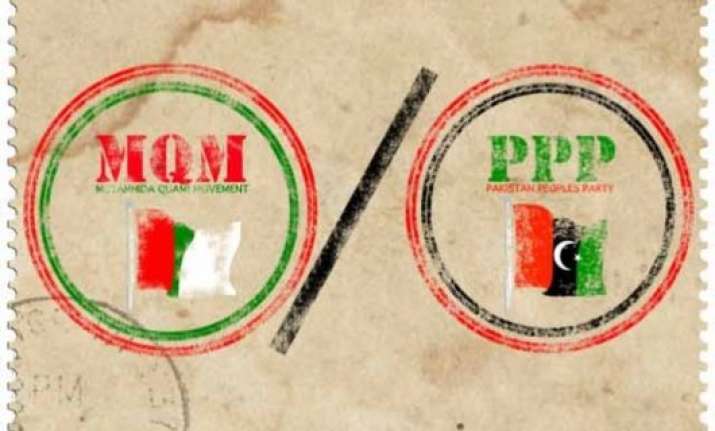 Karachi: Muttahida Qaumi Movement (MQM) yesterday announced its decision to pull out of the Pakistan Peoples Party-led Sindh government, a day after Bilawal Bhutto Zardari attacked the ally party in his first public rally.
"After what has happened in the last few days and the way insults have been hurled at the MQM and urdu speaking people there is no justification for continuing our cooperation with the PPP in the Sindh government," MQM central committee, Khalid Maqbool Siddiqui told media.
The MQM, which is the single largest party in Pakistan's biggest city and represents the urdu speaking people who migrated from India, accused PPP chief Bilawal of indulging in politics of hatred and ethnicity.
Bilawal strongly criticised MQM and its leader Altaf Hussain in his rally yesterday and claimed that Karachi belonged to "Bhuttoism".
Siddiqui said that it was intolerable the way the PPP and Bilawal were attacking their leader Altaf Hussain.
"Time and again language has been used against our leader which we would not tolerate and have only shown patience at the insistence of Altaf Hussain," Siddiqui said.
"We want to make it clear now that not only will we take our rights we will also take our province now," he said.
On Bilawal's remarks that he would make it difficult for anyone trying to destabilise Sindh to live peacefully, Siddiqui said, "First Bilawal should make the life of those who had murdered his mother difficult."
"We don't understand on what basis Bilawal has been made Chairperson of the PPP because he is not a true heir to the Bhutto family. Only Zulfiqar, the son of slain PPP leader Murtaza Bhutto, is the true heir," he said.
Murtaza Bhutto, the eldest son of former Prime Minister Zulfikar Ali Bhutto, was killed on the streets of Karachi in Clifton in September 1996 during the government of his sister and slain Prime Minister Benazir Bhutto.