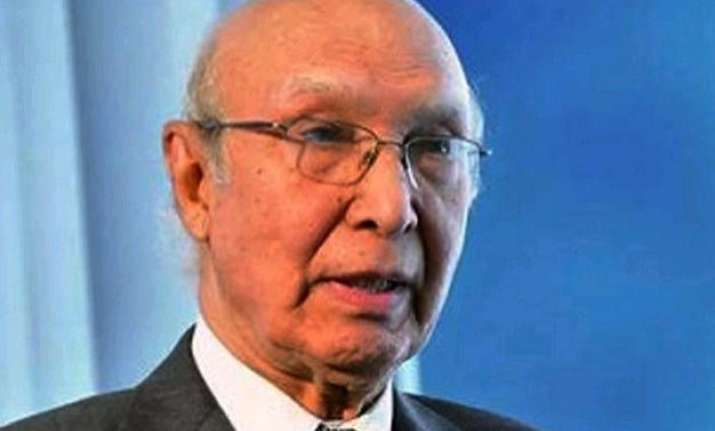 Islamabad: Indian Prime Minister Narendra Modi will "certainly visit" Pakistan next year, the country's top foreign affairs adviser Sartaj Aziz said on Sunday.
Pakistan will host the summit of the South Asian Association for Regional Cooperation (SAARC) in 2016, of which India is a member along with Afghanistan, Bangladesh, Bhutan, India, the Maldives, Nepal, Pakistan and Sri Lanka.
"We are fully hopeful that the Indian prime minister will come to Pakistan for the SAARC summit," Sartaj Aziz said in Islamabad, according to Xinhua.
India last year suspended planned talks with Pakistan in August after the Pakistani ambassador met Kashmiri separatist leaders in New Delhi.
India's Foreign Secretary S. Jaishankar visited Pakistan last week as part of his trip to the SAARC member states, and the visit has raised hopes for the resumption of the official bilateral talks. That was the first high level diplomatic contact between the two countries in seven months.
Sartaj Aziz said that although the visit of the Indian foreign secretary was in the reference of the SAARC countries, both sides used the opportunity to discuss bilateral issues.
Pakistan's foreign secretary would visit India for more talks if the Indian government extends invitation, he told reporters after a conference of the Muslim Think Tanks Forum of Islamic Countries.
"Our foreign secretary would visit India whenever they invite us," he said and emphasised that there should be progress and both sides should explore ways to make progress on confidence building measures (CBMs).
Sartaj Aziz viewed the lack of trust between Pakistan and India as a major issue and said there would be progress on other issues if trust is gradually restored.