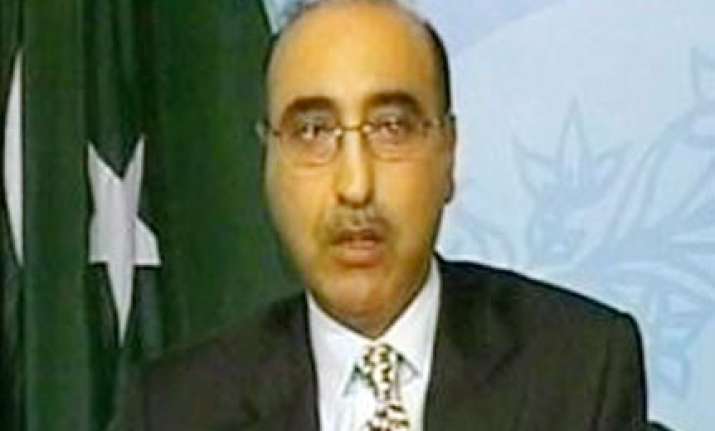 Islamabad, Nov 8:  A miffed Pakistan today said US President Barack Obama's endorsement of India's bid for permanent membership of the UN Security Council would add to the "complexity" of efforts to revamp the world body's most powerful organ.
In a statement issued shortly after Obama backed India's efforts to get permanent membership of the UN Security Council during an address to Indian Parliament, Foreign Office spokesman Abdul Basit indicated that the US should revisit its stance and "take a moral view" instead of basing itself on "any temporary expediency".
"Pakistan believes that US endorsement of India's bid for its permanent seat in the Security Council adds to the complexity of the process of reforms of the Council," Basit said in a statement issued by his office.
"Pakistan hopes that the United States, which contributed immensely to the founding of the UN system and, in particular, its Charter Principles, will take a moral view and not base itself on any temporary expediency or exigencies of power politics," he added.
Obama told Indian lawmakers that "the just and sustainable international order that America seeks includes a United Nations that is efficient, effective, credible and legitimate."
"That is why I can say today in the years ahead, I look forward to a reformed UN Security Council that includes India as a permanent member," the US President said.
Basit claimed that despite India's aspirations "for recognition as a global power", there were "reasons enough to discredit this proposed direction of the process of UNSC reforms such as India's conduct in relations with its neighbours and its continued flagrant violations of Security Council resolutions on Jammu and Kashmir".
Noting Obama's expression of support for a permanent seat for India in any reformed Security Council, Basit pointed out that the US itself "has acknowledged that UN Security Council reform is a difficult process and will take significant time".
Pakistan's position on UN Security Council reforms is based on principles, Basit said.
The Pakistan Foreign Office said multi-lateral cooperation in a globalised and interdependent world can only flourish if it is "based on respect of the principles of the Charter of the UN and is consistent with recognised norms of inter-state conduct and international law".
India's bid to gain permanent membership of the UN Security Council is a touchy issue in Pakistan, where the government and political parties have called on the US not to back such a move on the grounds that New Delhi has failed to implement several UN resolutions on the Kashmir issue. P