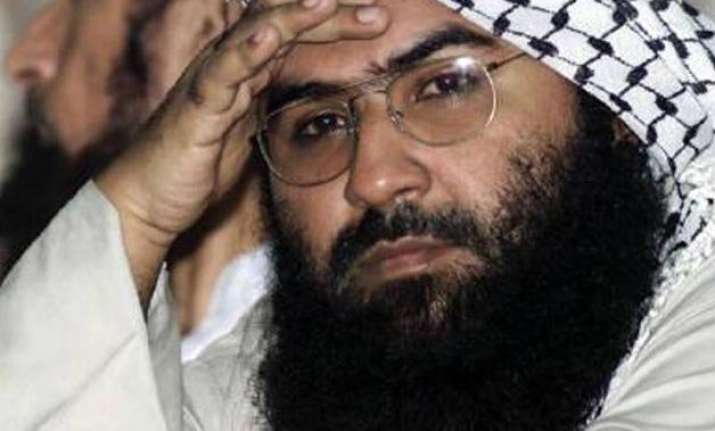 New Delhi: Pakistan-based militant group Jaish-e-Muhammad has countered the Punjab government's claims of taking banned group's chief Maulana Masood Azhar into protective custody' for his role in Pathankot terror attack.
According to Indian Express, the group on Thursday issued a statement in Urdu on Facebook in which it strongly refuted the claims and mentioned that 'the arrest never happened'.
"Disbelievers and hypocrites across the world are celebrating our arrest," it reads.
"Even if they happen, what difference will it make? No difference, except one. Allah willing, there will be more enthusiasm and excitement among people of the faith, and the work of jihad will gather more strength and energy," it further reads.
The latest development came amidst Pakistani media reports that Azhar, his brother and several individuals belonging to his dreaded outfit have been arrested in connection with the Pathankot terror attack. Confirming the news, the Punjab government yesterday said that Azhar has been taken into protective custody along with his accomplices.
Furthermore, describing Afzal Guru as a martyr, the JeM in its statement said, "Those taking the mujahideen as helpless and weak are greatly mistaken. You made the children of the martyr Afzal Guru cry, and since then, you have been crying, screaming and shrieking everyday."
Yesterday, a hand written piece by Azhar was released online on Al Qalam, considered Jaish's online mouthpiece. It had warned the Pakistani government that 'crackdown against JeM is very dangerous for this country'.
Meanwhile, the Foreign Secretaries of India and Pakistan, who were to hold talks in Islamabad on Friday, mutually agreed on Thursday to reschedule the talks to a date in the 'very near future' as New Delhi welcomed Islamabad's statement on the investigations into the terror attack on the Pathankot airbase.
A cross-border terror attack on the Indian Air Force base in Pathankot on January 2, believed to be carried out by the Bahawalpur-based terror outfit Jaish-e-Mohammad, had killed 13 people, including seven Indian security personnel.