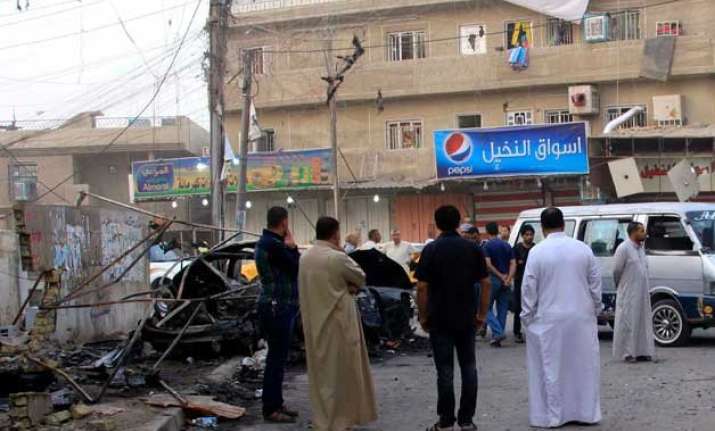 Baghdad: A double blast at a cafe in the Iraqi town of Muqdadiyah northeast of Baghdad on Monday claimed 20 lives and wounded dozens.
A bomb exploded at the cafe and a suicide bomber detonated an explosives-rigged vehicle after people gathered at the scene, a police captain and an army colonel said.
The security officers said that Shiites set alight several Sunni homes and a mosque following the attack.
A top Iraqi army officer declared that Diyala province, where Muqdadiyah is located, had been "liberated" from IS in late January 2015, but that has not brought an end to attacks by the jihadists.
IS claimed the Muqdadiyah attack and named the suicide bomber as Abu Abdallah, an Iraqi.
The Islamic State group is also claiming responsibility for the Baghdad mall attack that killed 18 people on Monday. Gunmen stormed into a Baghdad mall after setting off a car bomb and launching a suicide attack at its entrance.
Monday's combined attacks made for one of the worst days of violence in months in areas that are not active frontlines.
IS has suffered a number of military setbacks across Iraq in the past year. Security officials say fierce battles and relentless air strikes have depleted its manpower