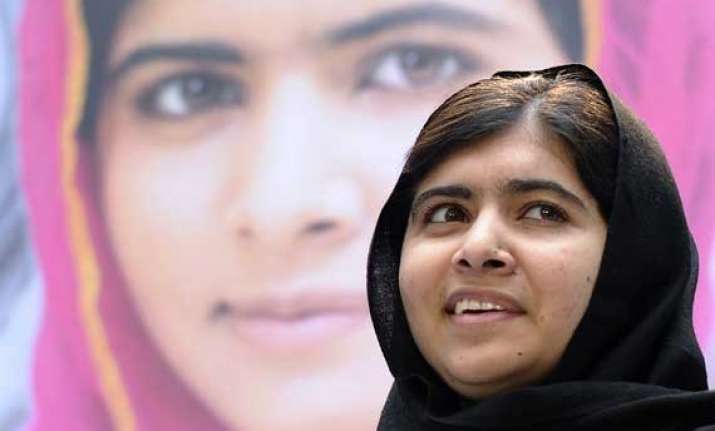 London: Malala Yousufzai, who Friday shared the Nobel Peace Prize with an Indian child rights activist, hoped that it will help her cause of educating girls.
"We cannot express the level of our happiness in words. I just spoke to Ziauddin (Malala's father), and her mother. I also spoke to Malala, and they are all very excited and happy about this," the Telegraph quoted Malala's first cousin Mehmood ul Hassan as saying.
Hassan said the whole family was thrilled.
"Malala told me that Allah has blessed her with this award and she hopes this peace prize will help her cause (of educating girls), which is what she is focused on."
Malala was shot in the head by a Taliban gunman two years ago in Pakistan when she was on her way to school. A critically injured Malala was airlifted, at the Pakistan government expense, to Britain where she was treated for life-threatening injuries. She survived.