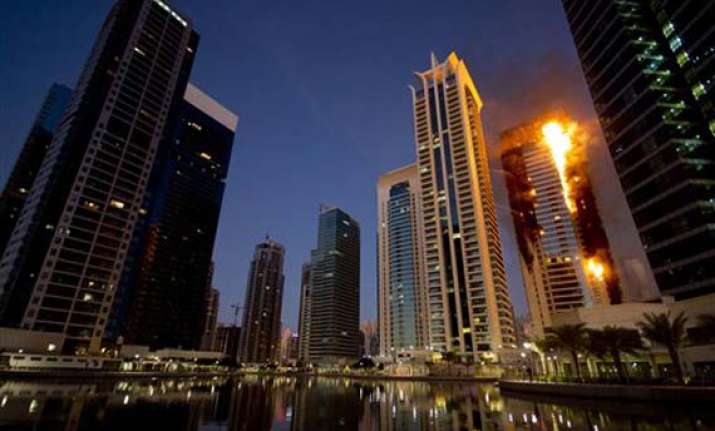 Dubai, Nov 18: Scores of apartments were gutted in a major fire that broke out in the 34-storey Tamweel Tower in Dubai early Sunday.
The fire broke out at about 2 a.m. on the top floor of the building. No casualties were immediately reported in the incident which occurred in Jumeirah Lake Towers district, according to Xinhua.
Amateur video footage posted online showed the fire had engulfed the building at night, with debris falling on to the street.
Reza, a French citizen who rents an apartment in the tower, said: "Once we were woken up by the alarm, my wife and I quickly left the apartment with our baby. We rushed down the staircase."
"The fire was massive and the fire brigade arrived rather late, about 50 minutes after the alarm signal was audible," Reza said, adding that many tenants gathering outside were angry about the slow response by the fire brigade.
It remained unclear what caused the fire.
The Tamweel Tower is located at the entrance point to Jumeirah Lake Towers district in west of Dubai, which consists of 79 sky-high mixed-used buildings.