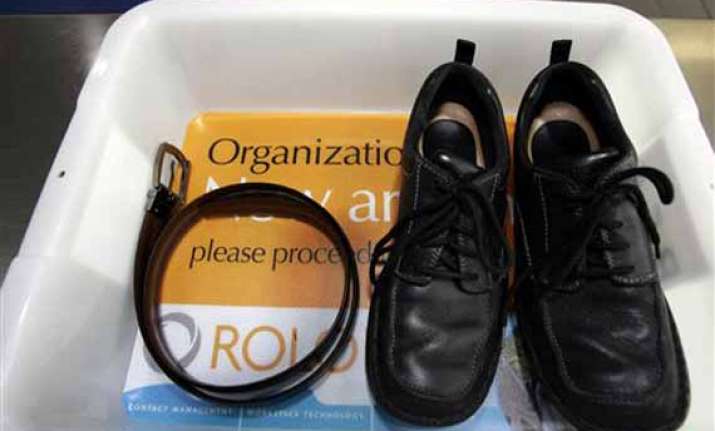 Washington: The U.S Department of Homeland Security has warned airlines that terrorists could try to hide explosives in shoes.
It's the second time in less than three weeks that the government has issued a warning about possible attempts to smuggle explosives on a commercial jetliner.
Homeland Security said Wednesday it regularly shares relevant information with domestic and international partners, but it declined to discuss specifics of a warning sent to airlines.
"Our security apparatus includes a number of measures, both seen and unseen, informed by the latest intelligence and as always DHS continues to adjust security measures to fit an ever evolving threat environment," the department said in a statement.
A U.S. intelligence official told The Associated Press that DHS released a notice to airlines reiterating that liquids, shoes and certain cosmetics were of concern, all of which are covered under existing Transportation Security Administration security policies.
The latest warning was focused on flights headed to the United States from abroad.