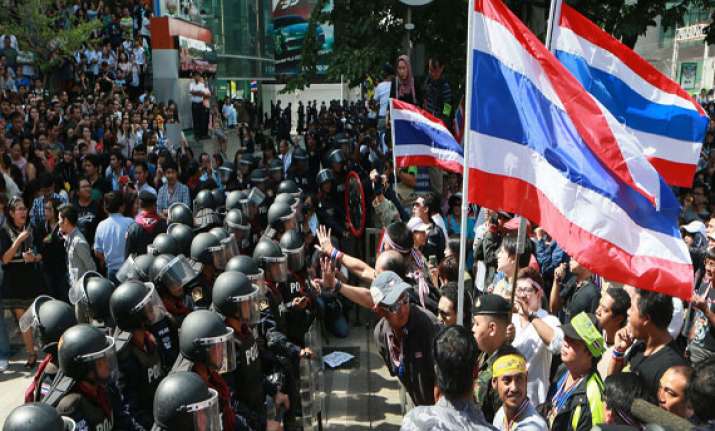 Bangkok: Thai police Friday started reclaiming areas which were used as rally sites for anti-government protests in Bangkok.
Police personnel were deployed to the sites of protestors led by the Students and People Network for Thailand's Reform, reported The Nation.
Police, armed with shields, started removing barriers and sandbags and demolished tents of the protestors on the Makkhawan Rangsan bridge in the capital.
Two people were slightly injured after a giant firecracker exploded near the bridge.
The injured included a female protestor and a reporter.