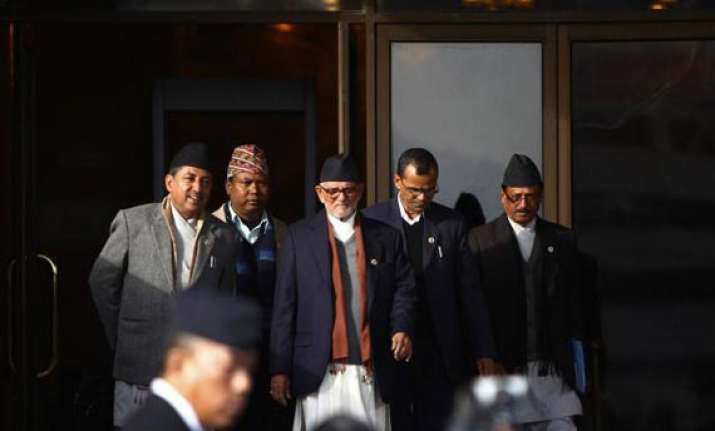 Kathmandu:  Sushil Koirala, a veteran Nepali Congress leader who spent 16 years in political exile in India after Nepal's royal takeover of 1960, was today sworn in as
Prime Minister, vowing to ensure political stability.
President Ram Baran Yadav administered oath of office to 74-year-old Koirala at Rastrapati Bhawan. "I, Sushil Koirala, in the name of God, pledge that I will be committed and honest to the nation and its people to fulfil my duty as prime minister," said Koirala, reading the oath.
Koirala, president of Nepal's biggest political party, was elected as Nepal's Prime Minister yesterday with 405 votes in favour in the 601-member Constituent Assembly, ending months of political crisis in the country.
After the swearing in ceremony, Koirala appointed senior Nepali Congress leader, Ramsharan Mahat, to his cabinet.
Mahat was appointed minister without portfolio. "The cabinet could not take full shape today as there were some differences over the issue of power sharing between the main coalition partners Nepali Congress and CPN-UML," according to party sources.
It is understood that the differences occurred after both Nepali Congress and CPN-UML claimed for the important portfolio of Home Ministry.