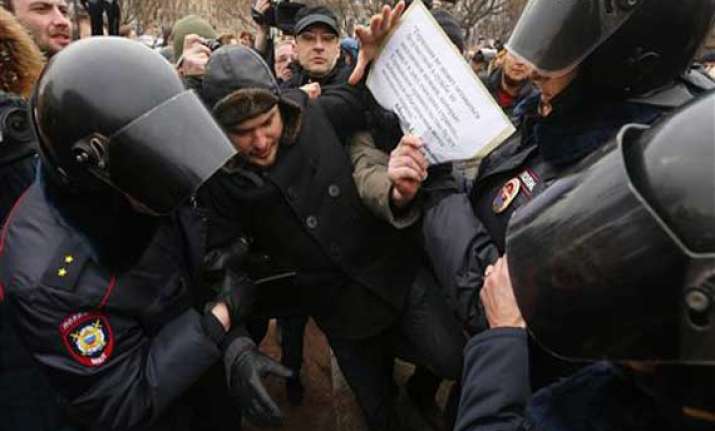 Simferopol (Ukraine): A convoy of hundreds of Russian troops today headed toward the capital of Ukraine's Crimea region, a day after Russia's forces took over the strategic Black Sea peninsula without firing a shot.  
The new government in Kiev has been powerless to react.
Ukraine's parliament was meeting today in a closed session.  
Russian President Vladimir Putin has defied calls from the West to pull back his troops, insisting that Russia has a right to protect its interests and the Russian-speaking population in Crimea and elsewhere in Ukraine.  
There has been no sign of ethnic Russians facing attacks in Crimea, where they make up about 60 per cent of the population, or elsewhere in Ukraine. Russia maintains an important naval base on Crimea.
President Barack Obama spoke with Putin by telephone for 90 minutes yesterday and expressed his "deep concern" about "Russia's clear violation of Ukrainian sovereignty and territorial integrity," the White House said.  
Obama warned that Russia's "continued violation of international law will lead to greater political and economic isolation."