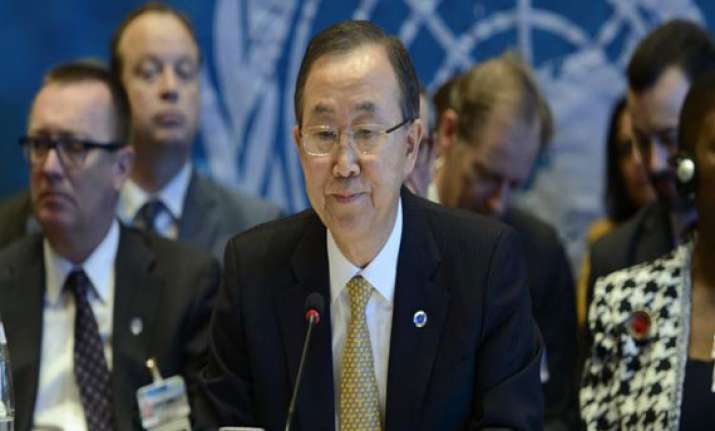 Damascus: Syria's Foreign Minister Walid al-Moallem said Sunday that the second round of talks in the Geneva II conference hasn't failed, media reports said.
"The second round of talks hasn't failed, thanks to the awareness of the Syrian negotiator when we agreed to the agenda of the international mediator (Lakhdar Brahimi)," al-Moallem was quoted as saying the official SANA news agency, Xinhua reported.
The second round negotiations of the Geneva II international conference on Syria concluded Saturday without achieving tangible results, according to UN-Arab League Special Envoy to Syria Lakhdar Brahimi.
Brahimi noted that a proposed agenda for the next round of talks was agreed between delegates of the Syrian government and the opposition, but did not reveal the exact date.
The four-point agenda included fighting violence and terrorism, the transitional governing body, national institutions, and as well as national reconciliation and national debate.
During the past two rounds of talks in Geneva, the Syrian government side insisted on taking the halt of violence and terrorism as a top priority, while the opposition focused on establishing a transitional governing body with full executive authority and without the presence of Syrian President Bashar al-Assad.
The two sides agreed to hold negotiations under the framework of the Geneva Communique, adopted in 2012, but they were still far apart in their approach to talks.