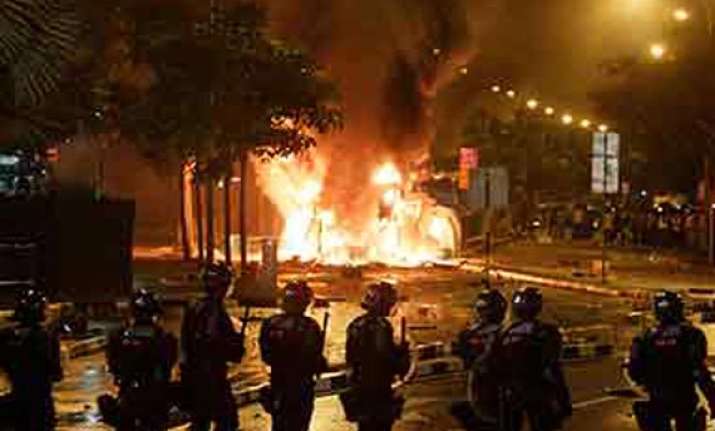 Singapore: An investigation has found that the bus driver involved in the accident that killed an Indian national resulting in riots Dec 8 in this city state committed no offence.
The Singapore Attorney-General's Chambers (AGC) Tuesday said in a press release that Lee Kim Huat was not criminally liable for the death of 33-year-old Indian national Sakthivel Kumaravelu.
The driver was arrested Dec 9 last year and released on bail.
The AGC made the decision after going through the papers submitted by the traffic police.
The evidence included video footage of the incident, an independent expert report, written statements of all relevant witnesses, visits to the scene of the accident by investigators and autopsy and toxicology reports.
The video footage revealed that the deceased had started running after the bus in an unsteady manner shortly after the bus had moved off.
He then placed his right palm against the left side of the moving bus, lost balance and came into the path of the vehicle.
Moreover, he was in a heavily intoxicated state, the report said.
Thereafter, riots broke out in the Little India area of this city.
About 400 people attacked the bus and police and rescue vehicles for two hours before riot police brought the situation under control.