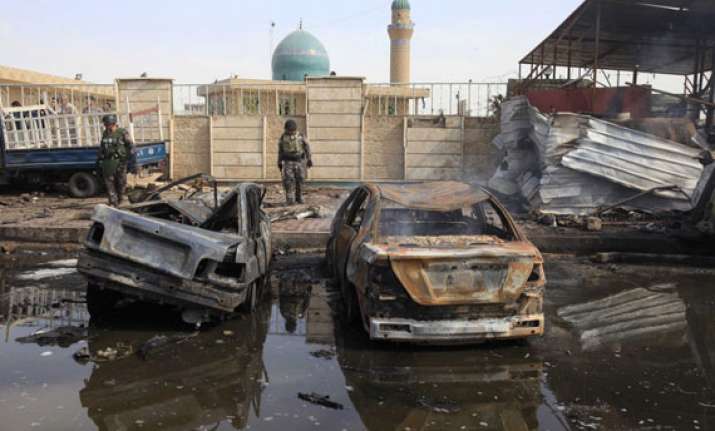 Baghadad: A wave of explosions rocked Shiite neighborhoods in Baghdad shortly after sunset today, killing at least 19 people and wounding dozens, officials said.  
The attacks, two carried out by parked explosives-laden cars and one by a separate bomb, hit crowded commercial areas near Shiite mosques.
The deadliest took place in the eastern Ur neighborhood where a car bombing killed at least 10 people and wounded 23 others, police said.
Another car exploded in the central Karrada area, killing eight people and wounding 25 others, police added.
And one civilian was killed and seven were wounded in another explosion in the southwestern Amil neighborhood.  
Two medical officials confirmed the causality figures.  All officials spoke on condition of anonymity as they were not authorized to release information.
There was no immediate claim of responsibility for the attacks, but they bear the hallmarks of Sunni extremist militants seeking to undermine confidence in Shiite-led government efforts to maintain security nationwide.  
An al-Qaeda breakaway group, known as the Islamic State of Iraq and the Levant, has been behind similar attacks in the past.
Iraq is experiencing a resurgence of violence to levels not seen since the worst of the country's sectarian bloodletting began to subside in 2007.