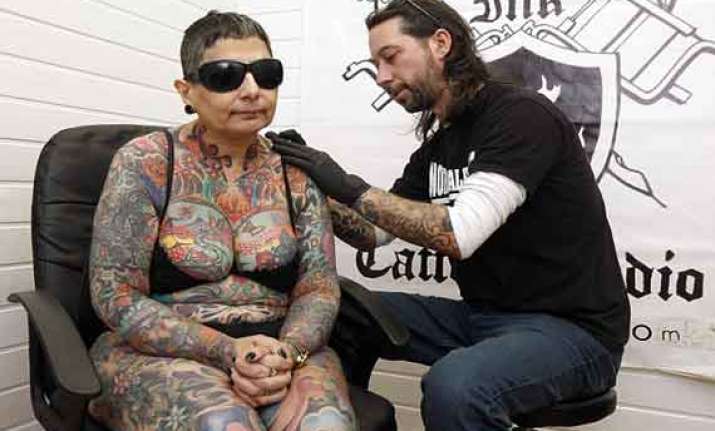 New Delhi: A blind woman hailing from Rhyl, in Wales, spent 416 hours of excruciating pain to get tattoos on her body.
She underwent such pain knowing the fact that she will never be able to see the artwork on her body.
Fran Atkinson has relied on her husband, Ron and her tattoo artist Grez Bowman to know how the tattoos look like.