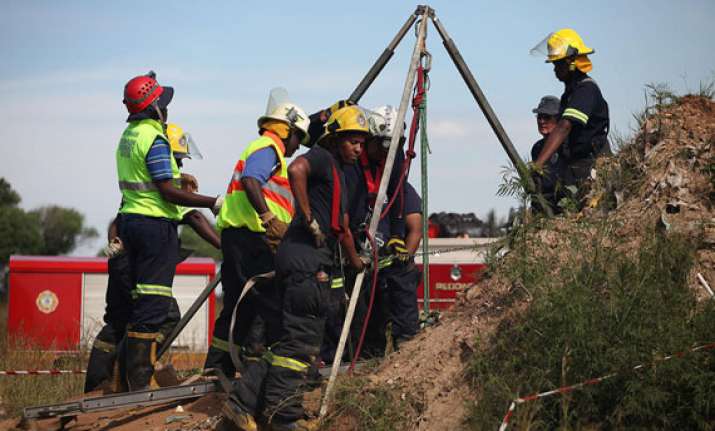 Johannesburg: Eleven of the more than 200 illegal miners trapped in an abandoned gold mine near Johannesburg have been brought to surface, rescuers said Sunday.
The miners were trapped after allegedly being robbed of their gold by rival miners Saturday afternoon at the Gold One shaft in Benoni east of Johannesburg, Xinhua reported.
The rescued miners were going through a medical assessment, said Werner Vermaak, spokesman of emergency agency ER24.
So far no injuries have been reported, according to Vermaak.
Disaster management and emergency officers were still at the scene as the rescue operation continued.
The miners were found on Sunday while emergency services were conducting operations around illegal mining in the area.