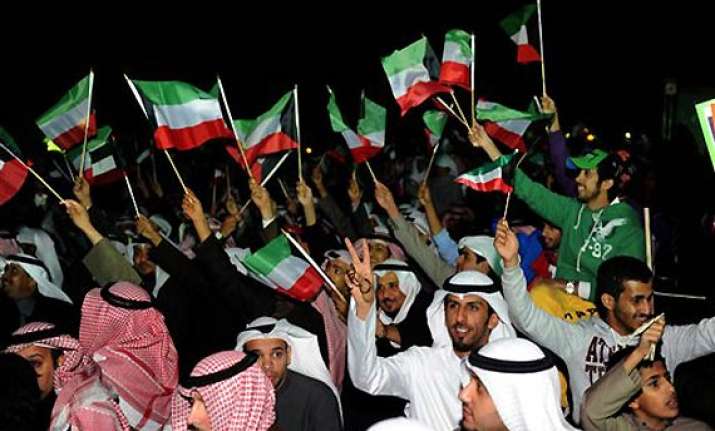 Kuwait City, Dec 6: Kuwait Emir Sheikh Sabah al-Ahmad Al-Sabah today issued a decree dissolving the Gulf state parliament, state television reported, citing a "threat to supreme national interests."

"An emiri decree has been issued to dissolve the national assembly," the television said.

The action marks the fourth time in less than six years that the emir has dissolved parliament.

"After the obstruction of progress and due to the threat to the supreme national interests it was decided to go back to the nation," the decree said.

The decision came one week after the emir accepted the resignation of former prime minister Sheikh Nasser Mohammad al-Ahmad Al-Sabah, a senior member of the ruling family, following widespread protests led by youth activists. 

Under Kuwaiti law, fresh general elections must be held within 60 days. Another decree was expected to be issued soon to set the date for the polls.

Last week, the emir appointed former defence minister Sheikh Jaber Mubarak Al-Sabah as the new premier who chaired the outgoing cabinet today and recommended that the emir dissolve parliament.

The former prime minister's resignation came after youth activists and opposition MPs mounted a campaign to oust him on allegations of corruption.

The campaign intensified in August following a corruption scandal in which about 15 of the 50-member parliament had allegedly accepted large deposits into their bank accounts, estimated by the opposition at USD 350 million. 

Kuwait is OPEC's third largest producer, pumping around 3.0 million barrels of crude oil per day. It has a native population of 1.2 million people, besides 2.4 million foreign residents.