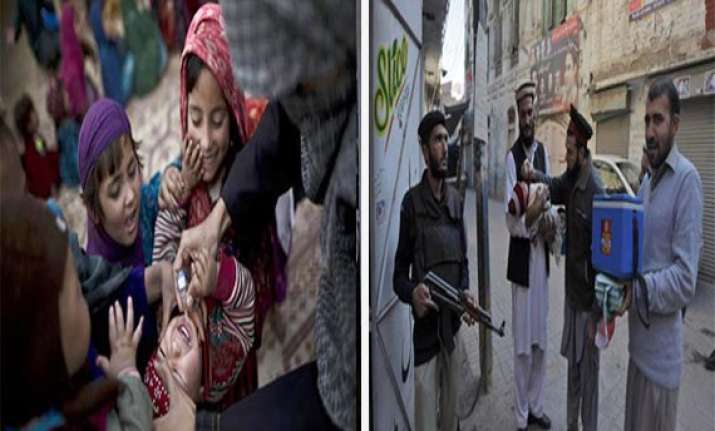 New Delhi: Pakistan is the only country in the world where polio is on the rise.
Polio cases in Pakistan rose by 37 percent in 2011 and Islamic militants can be blamed for this rise as they have banned the health program in parts of the country they dominate, leaving 350,000 children unvaccinated in one area alone.
Islamic militants have attacked health workers and security forces that protect them, killing at least 40 people and injuring dozens more in the past.
Islamic militants started hampering polio eradication efforts, when it was revealed that the US Central Intelligence Agency employed the services of a Pakistani doctor Shakil Afridi and local health officials who used a vaccination campaign to collect DNA samples of Osama Bin Laden before Operation Neptune Spear.
A UN official recently said, the polio virus is spreading  from Pakistan to countries that were previously polio free. The official "The largest polio virus reservoir of the world," is in Peshawar, the capital of Pakistan's northwest Khyber Pukhtunkhwa province, which borders Afghanistan.
Yet, Pakistan is making a valiant  effort to eradicate this virus.
Watch pics of  polio eradication drive in Pakistan: