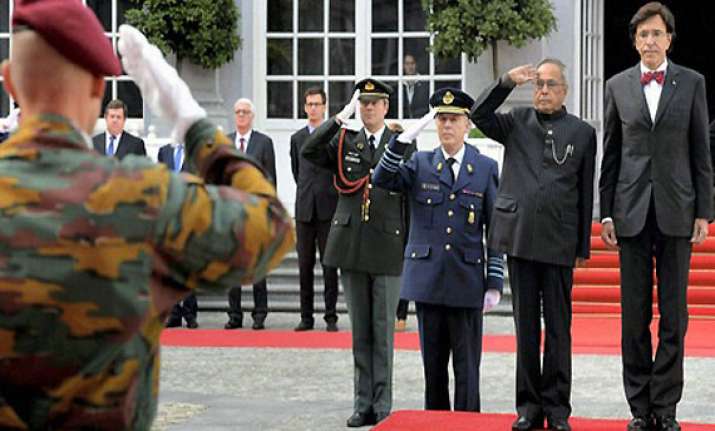 Brussels: Belgium's King Philippe today recalled his long association with India during a lunch he hosted for President Pranab Mukherjee, including time spent in the Indian leader's home state of West Bengal as a young backpacker.
"As a young man, I was a backpacker in Bengal and it was an invigorating experience. What I liked most is the depth in the eyes of Indian citizens," Philippe told Mukherjee during the lunch in the historic Throne Room of the Royal Palace of Brussels.
"This is the time when everyone back in India is preparing for Durga Puja, which symbolises the power of good," the 53-year-old monarch said.
Philippe recalled that he had led four economic missions to India as the Crown Prince, and said, "Whenever I visited the World Economic Forum in Davos, I always visited the Indian pavilion."