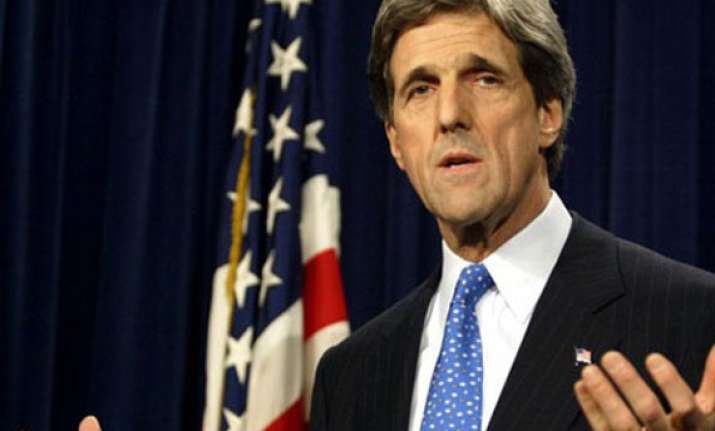 Washington: US Secretary of State John Kerry has invited External Affairs Minister Sushma Swaraj to visit the US at the earliest for bilateral talks to continue broadening and deepening ties with India.
"Secretary Kerry invited External Affairs Minister Swaraj to visit the United States at the earliest opportunity and conveyed our desire to continue broadening and deepening our bilateral ties, including our robust economic and defence relationship, and working together on global challenges like climate change and countering violent extremism," State Department Spokesperson Jen Psaki told PTI.
Kerry spoke with Swaraj yesterday to congratulate her on her appointment and to affirm the US commitment to India-US strategic partnership, Psaki said.
This was the first conversation between the two leaders after Swaraj was appointed as the External Affairs Minister.