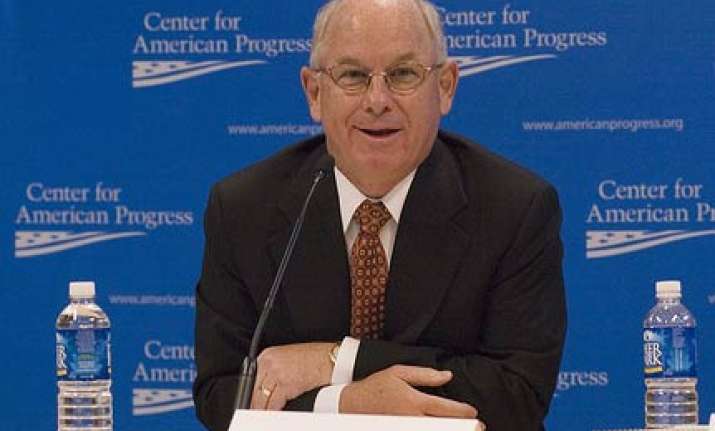 Washington, Oct 7:  Noting that Kashmir is an important bilateral issue between India and Pakistan, US has said the two South Asian neighbours can address and resolve it among themselves.
"This is an issue between Pakistan and India. It is important. There have been successful discussions between Pakistan and India on this subject in recent years," State Department spokesman P J Crowley told reporters at his daily news briefing.
"Some of those very fruitful discussions occurred between the former governments of India and Pakistan," as he referred to the back channel talks between New Delhi and Islamabad when the two countries, according to media reports, were on the verge of arriving at a negotiated settlement which could not take place due to the fall of the (Pervez) Musharraf regime.
"This is an issue that we hope that the two sides can address and resolve, but this is obviously an important bilateral issue between the two governments," Crowley said.
He, however, refused to entertain questions on an interview by former Pakistani President Gen Pervez Musharraf in which he had said Pakistan under him trained underground groups to fight against India in Kashmir.
"We are engaged deeply with the current civilian government. We're working hard with this government to address the immediate aftermath of the flooding and the ongoing security challenge that affects Pakistan and the US," Crowley said.Yesterday, the Pentagon had said that Musharraf was close ally of the US in the war against terrorism post 9/11.
Earlier, Musharraf in an interview to a German newspaper had said Pakistan under him had trained militant underground groups to fight against India in Kashmir. PTI