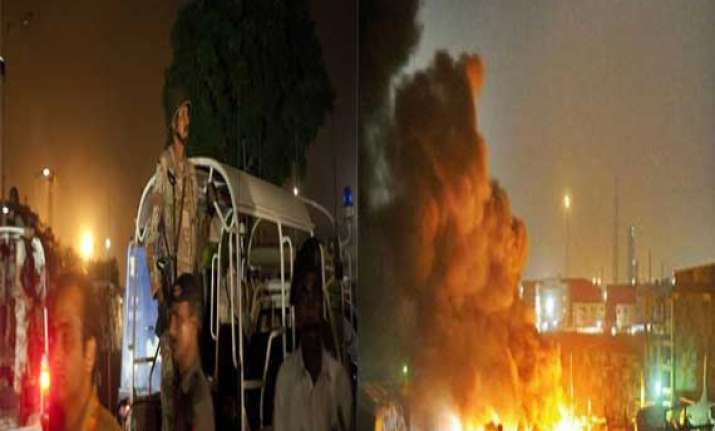 Islamabad: The Jinnah International Airport in Pakistan's Karachi reopened to passengers Monday afternoon following Sunday night's terrorist attack in which 19 people were killed and 25 others injured, local officials said.
Pakistan's Civil Aviation Authority (CAA), in its statement, said the airport was reopened to passengers after the security forces declared it clear, Xinhua reported.
Earlier in the afternoon, the airport was handed back to the CAA after the army completed its sweeping search operation at the airport premises and its surrounding areas.
A spokesperson for the paramilitary Rangers force said the airport was handed back to CAA after it had been thoroughly checked by security forces and it was made sure that there was no trace of explosives.
Pakistan Prime minister Nawaz Sharif's adviser on civil aviation Shujaat Azeem said the airport would be operational at 4 p.m., more than 16 hours after the terrorist attack started.
During the closure of the airport since Sunday midnight, about 20 flights including seven international flights were affected that were diverted to other airports or cancelled.