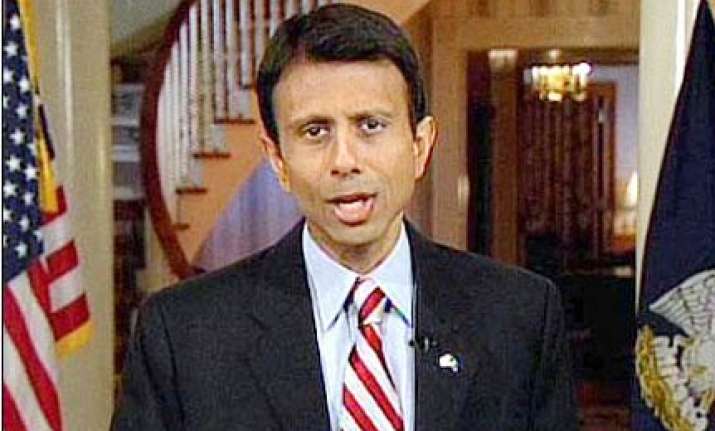 Houston, Nov 16: Indian-origin Louisiana Governor Bobby Jindal, considered a potential Republican presidential candidate, has ruled out his bid for the White House in 2012.
Jindal, 39, who is currently promoting his new book 'Leadership and Crisis', said yesterday that he is not interested in running for president in 2012 and will run for reelection for governorship next year, local newspaper 'Advocate' quoted him as saying.
"I'm running for reelection for governor of the state of Louisiana for next year, but I want folks across the country to see what we've done in Louisiana," Jindal said.
"I'm running for reelection. Next year you'll have a lot of Republicans in Iowa. I'm sure I'll be in Louisiana," WWL First News quoted him as saying.
However, to a question about whether he would spurn a chance at the vice presidency, Jindal said, "It would be obnoxious for me to turn down something I've not been offered," Jindal said.
In his book, Jindal has criticised President Barack Obama for the way he handled the recent oil spill crisis in the Gulf of Mexico.
Jindal argued that Obama's response to the disaster was a metaphor for what he described as the administration's more fundamental problem.
"They're not connected to reality on the ground," Jindal said.
In addition to promoting his book in New York City, California and Washington DC, the governor plans to raise money for his re-election campaign and attend the Republican Governors Association's annual conference.
Born of immigrants from Punjab, Jindal is the first Indian American Governor of an US State. He was also only the second Indian American Congressman early this decade after Dalip Singh Saund in 1950s.  PTI