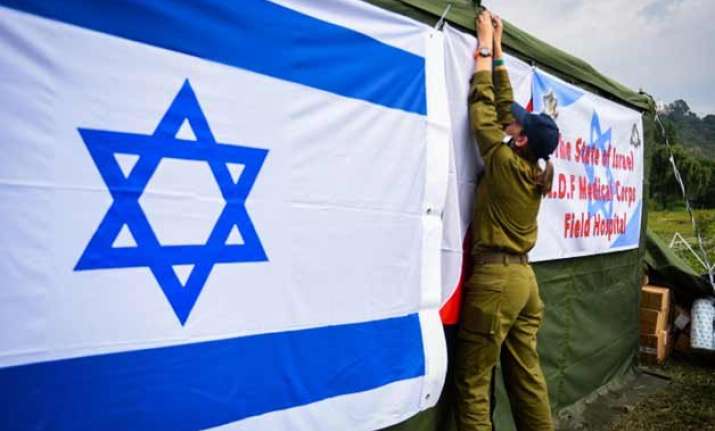 New Delhi: As part of its quake-relief efforts, Israel has set up its biggest field hospital with 125 personnel and a range of wards, including an obstetrics department in Kathmandu which also conducted a successful delivery - of a baby boy.
The hospital is operating in coordination with the local army hospital and can treat 200 patients a day.
On its first day of operation, the hospital staff treated about 100 patients, including delivering its first baby - a healthy 2.1 kg baby boy, the Israeli embassy here said in a press release.
The hospital is providing the best treatment offered in a most high-tech medical facility. The Israeli group is the largest in manpower of any international aid team, other than India.
Israeli rescue teams are now going outside Kathmandu to offer assistance to distant villages that were unable to receive assistance till now due to the bad condition of roads.
On Wednesday, Israeli teams reached 17 villages, 150 km northeast of Kathmandu.
The Israel embassy in Delhi is shipping to Kathmandu, medical and food supplies, purchased in India, to support the rescue mission and operation of the field hospital, it said.