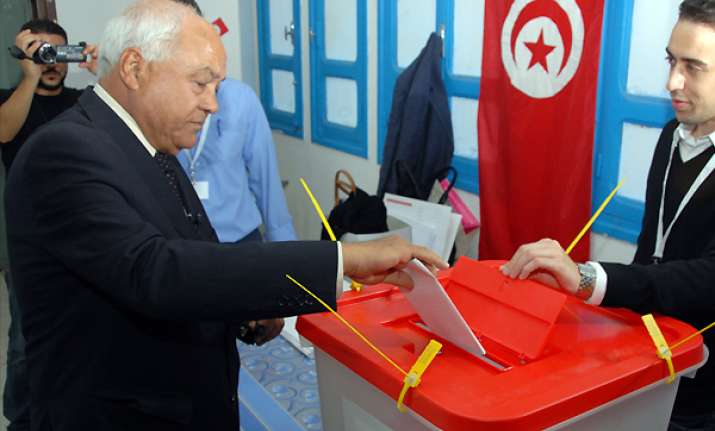 Tunis, Oct 24: Tunisia's main Islamist party today predicted it would secure 40 per cent of the country's first ever free polls, as the birth place of the Arab Spring basked in the world's praise for its democratic revolution.

Official results were only due tomorrow but provisional results released by some media outlets appeared to confirm Ennahda's prediction it would control around 40 per cent of Tunisia's constituent assembly.

The body Tunisians turned out en masse to elect yesterday is seen as the custodian of the pro-democracy revolution which brought dictator Zine el-Abidine Ben Ali's 23-year-old rule to a crushing end nine months ago.

"We are not far from 40 per cent. It could be a bit more or a bit less, but we are sure to take 24 (of the 27) voting districts," Samir Dilou, a member of Ennahda's political bureau told AFP, quoting "our sources".

Data posted on the site of independent radio station Mosaique FM also gave Ennahda the lead based on non definitive results from 40 polling centres.

The polls, for which over 90 per cent of some 4.1 million registered voters turned out, won hearty acclaim from world leaders closely scrutinising developments on the soil of the Arab Spring's trailblazer.

Analysts widely predicted Ennahda to win the most votes but fall short of a majority in Sunday's elections for a new 217-member assembly that will rewrite the constitution and appoint a president to form a caretaker government.

"This landmark election constitutes a key step in the democratic transition of the country and a significant development in the overall democratic transformation in North Africa and the Middle East," UN chief Ban Ki-moon said.