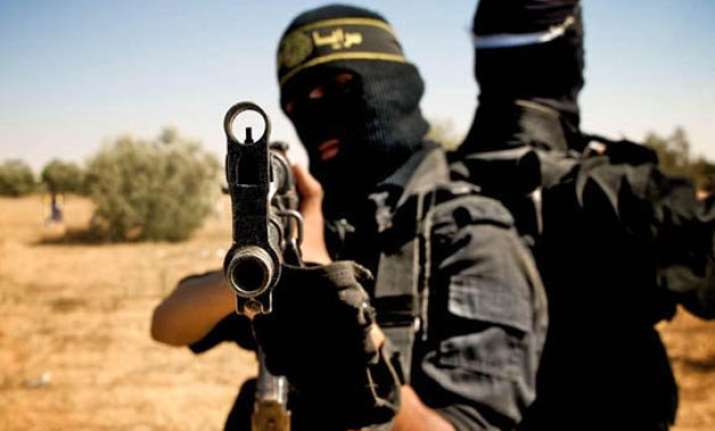 New Delhi: World's fears that terrorist group Islamic State may have gotten its hand on chemical weapons have come true. In a recent example of brutality, ISIS launched a chemical attack in a civilian colony of Syria.
According to a report in the New York Times, ISIS attacked a civilian locality in northern Syrian city of Marea.
In its report, the daily said that the household of one Abu Anas was attacked in August. The artillery shell that landed in his home in Marea is suspected to be laced with a chemical agent.
Abu Anas' daughter Shahad was also injured in the attack and carries scars from the attack.
The United Nations has banned use of chemical weapons since 1990s.
Islamic State has used two types of chemical weapons in its warfare in Iraq and Syria and their target have been civilians and fighters alike.  
Several Iraqi Kurdish troops tested positive for mustard gas after battles this summer with the Islamic State group in northern Iraq, a spokesman for the paramilitary group said Wednesday.
Blood samples from the Kurdish peshmerga fighters sent to a Baghdad lab revealed traces of the toxic gas, the spokesman, Jabar Yawar told The Associated Press. The exposure took place during the battles along the front lines near the northern Iraqi towns of Makhmour and Gwer, he said.
The blood tests raise the specter that IS used mustard gas in fighting the peshmerga forces. If confirmed, it would be the latest chemical agent apparently procured and used by the extremist Islamic State in the war.
In March, Kurdish authorities in Iraq said they had evidence that the militant IS group used chlorine gas as a chemical weapon against its fighters. The allegation by the Kurdistan Region Security Council, stemming from a Jan. 23 suicide truck bomb attack in northern Iraq, followed similar allegations about the militants using the low-grade chemical weapons against Iraqi security forces as well as on Kurdish fighters in Syria.
Iraqi Kurdish troops, trained and helped by American advisers, took the lead in battling IS after the extremist group blitzed across much of northern Iraq last year. Iraqi government forces and allied Shiite militias have since joined the fight, backed by U.S.-led coalition airstrikes.
Yawar said forces from the U.S.-led coalition also took blood and soil samples in the same area and that those also tested positive. No one from the coalition was immediately available for comment.
According to a statement Wednesday from the peshmerga force, the Islamic State militants fired some 50 mortar rounds on Iraqi Kurdish positions on Aug. 11. At least 37 of them exploded, releasing white smoke and a black liquid.
Hazhar Ismail, director of coordination and public relations for the Peshmerga Ministry in Irbil said at least 35 peshmerga soldiers tested positive.
"Some still have health problems today, mainly (with the) skin and eyes," he said. "Nobody got killed in the attack."
Kurdish fighters, backed by U.S.-led coalition airstrikes, have retaken territory from the Islamic State group spanning across northern Iraq. However, progress has stalled in recent months as the Sunni militant group clings on to certain locations they view as strategic, particularly towns along the border with Syria.
Last week, the peshmerga said it drove the Islamic State group from more than 140 sq. kilometers (54 sq. miles) of territory near the oil-rich city of Kirkuk and cleared part of a major highway Wednesday.
The militant group has held about a third of the territory in Iraq and Syria since August 2014.
The government of Iraq's self-ruled Kurdish region said last month that IS militants fired a homemade rocket carrying "chemical substances" at peshmerga forces near the Mosul Dam in northern Iraq.
A senior U.S. military officer said in August that preliminary tests showed traces of mustard gas on IS mortars.
Mustard gas is a chemical agent that attacks the eyes and skin, causing severe blisters, and if inhaled, it can damage the lungs and other organs. While not usually lethal, exposure to mustard gas is generally debilitating.
(With inputs from AP)