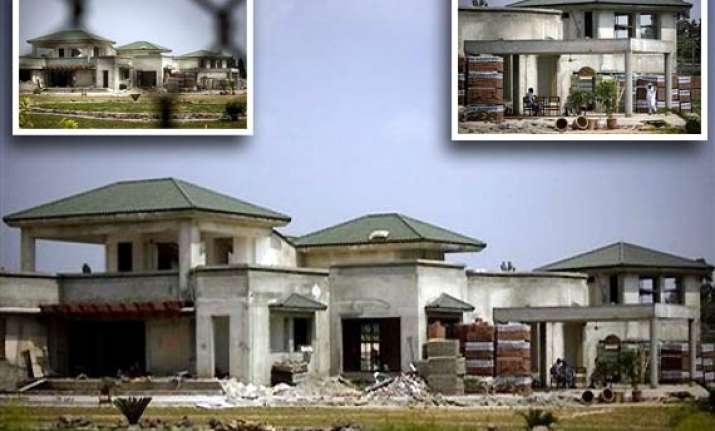 Islamabad, Nov 17: Former president Pervez Musharraf`s application seeking completion certificate for his palatial farmhouse in Chak Shahzad has been turned down by the Capital Development Authority (CDA),  reports Dawn.

"We cannot issue completion certificate of former president`s house unless he removes all unauthorised constructions in the house and submits original site plans to the CDA," a senior official of the CDA`s Building Control Section told on Wednesday.

The official said since the farmhouse of President Musharraf was built when he was in power, he did not submit any document to the CDA at that time.

According to the civic body`s by-laws completion certificate is a mandatory document for the owners of the buildings in Islamabad and it is issued when the building is declared `clear` by all means by the official concerned.

The official said some 2,500 square feet access area had been covered inside Musharraf`s house. In addition to this some unauthorised construction had been done on an area of 764 square feet which is being demolished by the owner.

"The additional 2,500 square feet covered area is permissible in farm houses and it can be regularised when the owner of the farmhouses pay Rs1.25 million to the CDA as regularisation fee," the official said.

Former president had also sent his man with a cheque of Rs1.25 million for regularising of additional covered area. "However, we refused to accept the money and asked the depositor to first meet all by-laws of the authority and submit site plans and other relevant document of the house after that completion certificate will be issued," the official said.

The city managers have declared 46 palatial farmhouses in Islamabad to be under `excess covered area` and `non-conforming use of land`.

A report prepared by the CDA said notices had been served on the violators and a committee was examining the cases `thoroughly`.

The report based on a fresh survey said 15-day notice had been issued to the violators a month back.

The report said of the 46 cases of violations 26 related to excess covered area and 18 to non-conforming use of agriculture and farm land.

These 18 cases of non-conforming use of land had been referred to the CDA deputy commissioner of which four had been decided and a penalty of Rs500,000 had been imposed.